More Than Meat's burgers triumph at Food Matters Live
The More Than Meat range uses a blend of plant-proteins and wholefoods to make products such as burgers, sausages and casseroles…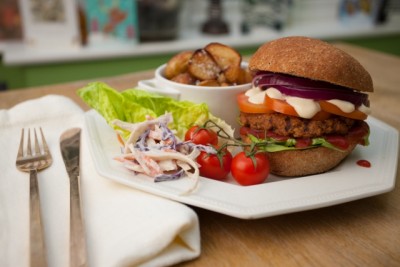 The recent Food Matters Live conference has proved to be a turning point in the growth of revolutionary food brand More Than Meat.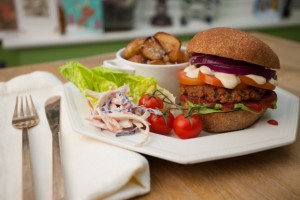 The More Than Meat range uses a blend of plant-proteins and wholefoods to make tasty meals and snacks. It includes burgers, sausages and casseroles. The foods are high-protein and free from cholesterol, added fats, eggs, dairy and meat.
The firm is growing from strength to strength, saying it has received a lot of interest from investors at home and abroad following the Food Matters Live conference. On social media, hundreds of new fans have connected with the brand. And, after sampling products, many of the delegates chose to leave glowing reviews on a comment board.
The firm also made it to the final of the prestigious Unilever Foundry Dragons Den competition.
With such strong feedback on the taste and texture of the products, the company said more than 150 sales leads were generated over the two day event.
The team also used the event to garner feedback and generate excitement around the launch of its next product – a Jerk Burger.
More Than Meat plans to scale up production
Barry Honeycombe, the founder of the company: "All expectations have been exceeded at Food Matters Live. The feedback we received was a glowing endorsement of our absolute focus on quality, flavour and taste. The next phase in our growth will see us scale up our production and significantly grow our customer base."
Samantha Morris, from Food Matters Live, highlighted the "bright, interactive stand that had a strong buzz around it. The team were very knowledgeable, the products are great, and the delegates were very interested in sampling".