Tiny low cost spectral sensor from Ocean Optics suited to OEM integration and benchtop use
Spark's solid state optical encoders bring spectroscopy to more applications than ever before…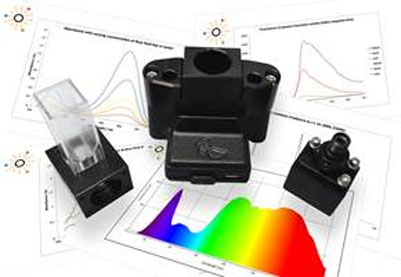 Ocean Optics' new Spark spectral sensor uses optical technology advances to shrink instrument size, making it the smallest on the market to date. The Spark-VIS is the first offering in the Spark line of versatile spectral sensors, delivering high resolution measurements over the visible wavelength range of 380-700 nm.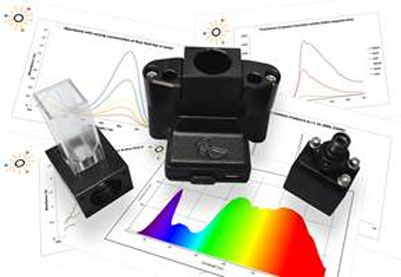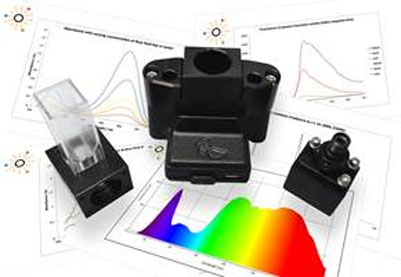 Available in both OEM and stand-alone configurations, the compact low-cost Spark-VIS is ideal for simple absorbance, fluorescence and emissive color measurements. It can be embedded to power next generation portable and Internet connected sensing devices for environmental, food, agriculture, biomedical and quality control applications; integrated directly on processing lines; or used as a benchtop instrument in teaching, research, medical and quality control labs.
The Spark-VIS is the first Ocean Optics spectral device to replace traditional diffraction gratings with a solid-state optical encoder. The resulting unit size and cost are comparable to that of a less robust RGB filter diode detector, but with the ability to take full spectral measurements. Compatible with Ocean Optics' Raspberry Pi development kit, the Spark-VIS can be purchased off the shelf for applications engineering. The same spectral sensor can then be purchased economically in bulk for use as a component in portable and Internet-enabled devices.
The stand-alone Spark-VIS is easy to use, with plug and play USB connectivity. Its low cost makes it a good option for budget-conscious student labs. The even smaller OEM version runs off the host device's driver and communication electronics, connected by ribbon cable. A line of Spark accessories, including clip-on cuvette holders, diffusers, and light sources, is compatible with both versions.
Spark has remarkable performance for a spectral sensor of its kind. Its aperture design optimizes light throughput. Robust optoelectronics ensure thermal stability over a -10° – 60° C operating range, for accurate analysis even in harsh environments. Unlike comparable devices, Spark delivers optical resolution of 4.5-9.0 nm (FWHM), making it viable for a wide range of applications.
To learn more about the Spark-VIS, please contact an Ocean Optics Applications Scientist at [email protected], visit the website at www.OceanOptics.com or call Ocean Optics World Headquarters at +1 727-733-2447.