Cargill launches low-fat yoghurt solution, C CreamTex 06329
Cargill says C CreamTex 06329 modified starch enables a minimum of 50% fat reduction with minimal impact on the taste and mouthfeel of yoghurt…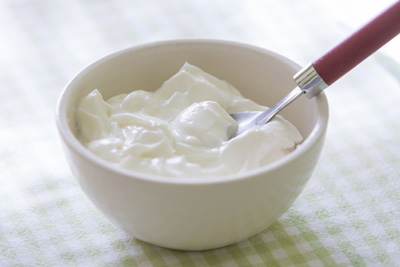 Cargill has launched C CreamTex 06329 modified starch – a starch solution that enables a minimum of 50% fat reduction with minimal impact on the taste and mouthfeel of yoghurt.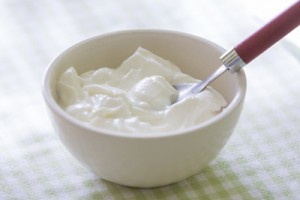 A stabilised n-OSA starch, C CreamTex 06329 modified starch was specifically designed by Cargill's technical experts through a proprietary technology to improve the texture and rheological behaviour of the finished product.  
"Yoghurt has become an irreplaceable component of the European diet. In particular, fat-reduced yoghurt has grown to become a top seller in the overall dairy health and wellness segment," says Denis Palacioglu, EMEA starch product manager for Cargill Texturising Solutions.
Palacioglu continued, "If we look closely at this segment, we can see that fat reduction is by far the most popular option in health and wellness yoghurt with 79% of purchasing decisions, with overall heights in Western Europe where the average consumer eats around 1.4 kg of fat-reduced yoghurt per year (Euromonitor, 2015.) But we also know that, while increasingly looking for healthier options with fewer calories and less sugar, consumers do not want to forsake the sensorial aspects connected with eating dairy, preferring those products that are both good for you and offer a creamy, silky-smooth texture. Certainly not an easy combination to achieve for dairy manufacturers." 
C CreamTex 06329 helps recreate the profile of full-fat yoghurt
C CreamTex 06329 modified starch is a distinctive starch solution that enables higher fat reduction while meeting consumers' taste preference, by recreating the profile of full-fat yoghurt. 
"The Hydroxypropyl (HP) starches currently on the market cannot match full-fat yoghurt's sensorial profile: that preferred, traditional flavour of yoghurt is often lost when we replace fat with starch," explains Fabien Bouron, senior dairy application specialist at Cargill Texturising Solutions. "Through our dairy lab research, done via both rheological tests and sensory panels, we identified a clear gap in terms of creaminess, mouth thickness and shine when using HP starches, with a high degree of undesirable stickiness. So we developed a new technology and created C CreamTex 06329 modified starch to offer our customers the opportunity to fill that gap and achieve a greater level of fat reduction in their recipes. Additionally, being a starch-based solution, it is a reliable, cost-effective and non-animal derived fat replacer." 
C CreamTex 06329 modified starch will be presented in the Innovation Hub on Cargill's stand, at Food Ingredients Europe (December 1-3 in Paris Nord Villepinte) where it will be available for sampling in a comparative tasting with full-fat yoghurt.