LECO unveils new European Application and Technology Centre in Berlin
This newly established facility is fully equipped with the latest LECO analytical technology in its applications lab, having close to 25 LECO instruments available for hands-on customer demonstrations and application work…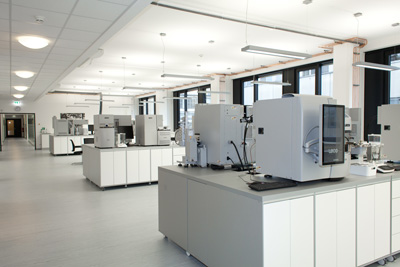 LECO Corporation has unveiled its new European Application and Technology Centre in Berlin.
Recent scares in the safety of our foods have put new pressure on countries and producers to ensure that the integrity of our food supply remains intact. Imported, exported, and domestic food products are under global scrutiny, and LECO addresses these issues with instruments that can analyse and verify the safety of dairy products, meats, cereals, poultry, beer, and wine.
This newly established facility is fully equipped with the latest LECO analytical technology in its applications lab, having close to 25 instruments available for hands-on customer demonstrations and application work. The facility also features lecture rooms set up to educate visiting employees and customers through workshops, seminars, employee trainings, and more.
The European Application and Technology Centre will operate as the central hub for European subsidiaries, enabling LECO to bring the newest, cutting-edge technologies and support to customers all around Europe. It will be responsible for managing the company's European business efforts and relationships while working to establish future growth. The location was chosen due its ideal position in Europe, where it is easily accessible from surrounding countries.
New LECO facility a 'knowledge centre'
"Today, LECO Corporation not only invests in a new lab facility, but also in our employees, our customers, and our future", said Dr Ralf Loescher, Vice President of LECO Europe, during the centre's opening ceremony. "To grow our business, it becomes very important to develop new technologies and instrument features, and to continuously work to educate our customers in the routine use of such complex technologies. The new facility will become this knowledge centre and we look forward to exploring the new opportunities that it will offer."
LECO Corporation has said it is pleased to have the European Application and Technology Centre serving its European cliental, as this state-of-the-art facility will help the company continue to provide exceptional support and service to its customers long after the sale of an instrument is complete.