Health Select Committee recommends sugary drinks tax
The House of Commons' Health Select Committee has published a report supporting a sugary drinks tax and tighter controls on 'unhealthy food and drink'…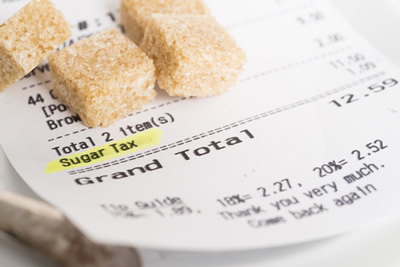 The House of Commons' Health Select Committee has published a report supporting a sugary drinks tax and tighter controls on 'unhealthy food and drink'.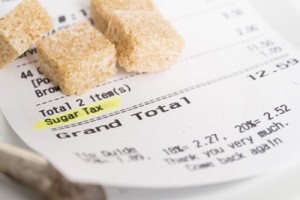 The report says the scale and consequences of childhood obesity demands 'bold and urgent' action from Government.  Treating obesity and its consequences is currently estimated to cost the NHS £5.1 billion every year.
The 'bold and urgent' action called for by the Committee includes stronger controls on price promotions of 'unhealthy' food and drink as well as tougher controls on marketing and advertising. The Committee also calls for a centrally led reformulation programme to reduce sugar in food and drink as well as labelling that shows sugar content in teaspoons.
Speaking in response to the Health Select Committee's Report on childhood obesity, Food and Drink Federation (FDF) Director General Ian Wright CBE, said, "The Committee has swallowed whole the agenda of the pressure group Action on Sugar. Their Report also simply endorses and reproduces at great length the recommendations already made by Public Health England. This despite the fact that, as the Report itself noted, the Committee did not subject PHE's Report to any scrutiny or questioning.
"The fact that the Report calls on manufacturers voluntarily to label 'added sugars' in products, in the form of a teaspoon graphic, when to do so would be illegal, is characteristic of a worrying lack of understanding."
Wright added that the FDF believes reducing the incidence of obesity "would be best and most swiftly achieved not through additional government-imposed regulation but instead through an accountable industry partnership with Government that drives behaviour change, builds on the progress made on reformulating products and changing pack sizes and which goes further in preventing advertising for foods that are high in fat, salt or sugar being aimed at children."
Sugary drinks tax
The Health Select Committee also recommends a 20% sugary drinks tax on full sugar soft drinks to draw "a clear price differential between the less healthy, taxed product, and the untaxed product". It referred to the introduction of a tax on sugar sweetened drinks in Mexico, where it has reportedly led to a 6% reduction of consumption.
But Gavin Partington, Director General of the British Soft Drinks Association (BSDA), noted that there was no evidence that a sugary drinks tax would have an impact on the rates of obesity: "By its own admission the Health Select Committee is merely proposing this tax because it's easy to do yet there is no evidence worldwide that such a tax has an effect on obesity. 
"In fact evidence from one of the most comprehensive studies into tackling obesity, the McKinsey Global Institute 2014 report, found that a tax would be much less effective than reducing portion sizes and reformulating products."
The BSDA cites evidence from France that shows that while sales of soft drinks initially fell after a tax was introduced in 2012 they have increased since. While in Mexico, the impact of a soft drinks tax saw a reduction of only 6.2 calories per day per person.
Commenting on the impact the tax would have on consumers, Ian Wright, said, "No-one seems to have considered hard-pressed consumers in all this. Consumers already pay billions in VAT on food and drink. As a result of the arbitrary new tax recommended by the Committee, which, if introduced, would inevitably be increased year-on-year and extended to other foods, would leave consumers paying significantly more, every week, for the products they love."
Yesterday, the FDF announced results from an independent poll of UK adults by Populus that found that four in ten Britons think introducing a sugary drinks tax would be effective in tackling obesity. Over two thirds of the 2,005 polled also think that the tax would penalise the majority of people who consume soft drinks responsibly.