UK cheddar cheese sales down, says Mintel
New research from Mintel has shown that, in the three months to July 2015, 82% of UK consumers had bought cheddar cheese, down from 87% in 2014…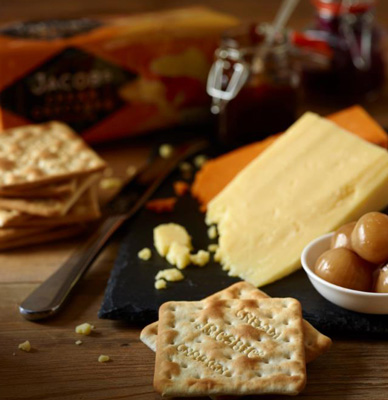 New research from Mintel has shown that, in the three months to July 2015, 82% of UK consumers had bought cheddar cheese, down from 87% in 2014.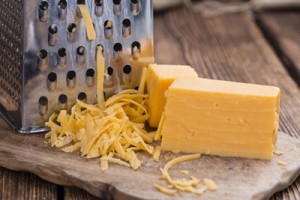 Just as purchase of this British favourite has fallen, so too have sales, with the cheddar market declining 3% over the past two years, from 187 million kg in 2013 to an estimated 181 million kg in 2015. Despite this decline in volume sales, cheddar remains the nation's most widely bought type of cheese and is estimated to make up 48% of UK cheese value sales in 2015, down from 51% in 2013.
While Brits still recognise cheddar's versatility as an ingredient, with 70% seeing this type of cheese as well suited for many dishes they cook, it seems they're reluctant to turn to it in times of celebration. Just one in eight (13%) say that cheddar is good for special occasions, compared to over a third (36%) who say the same of soft continental cheese such as Brie or Camembert.
Richard Ford, Senior Food Analyst at Mintel, said, "Cheddar, as the nation's go-to cheese, is the most exposed to changes in wider consumer trends such as shifts in usage of carrier products like bread. What's more, cheddar's popularity as by far the most widely bought cheese in UK retail also looks like its downfall, as most consumers fail to see it as good for special occasions. This could hamper cheddar's ability to capitalise on Brits' increased spending power as real incomes grow in 2015."
Today, hunger for cheddar cheese seems to be strongest among older consumers. The vast majority (90%) of consumers aged 65 and over bought cheddar in the three months to July 2015, compared to 74% of those aged under 35.
A period of change
Whilst tastes for cheese are changing it seems so too is the way we are eating it. One in eight cheese buyers say they are buying less block cheese than they did a year ago, whilst more than one in 10 cheese buyers say they are buying more sliced or grated varieties.
"Across the board, the cheese market is witnessing a period of change. For example, our research indicates that a number of consumers are switching from block cheese to sliced and grated formats. To encourage younger consumers to buy more cheddar, operators need to bring more excitement to the table." Richard adds.
Whilst cheddar has taken a knock, recipe cheeses such as feta and territorial cheeses, such as Red Leicester, have seen a hearty rise in volume sales over the past two years, increasing by 10% and 6% respectively.
"On the whole, the cheese category is expected to see only slight volume growth in 2015, largely due to the largest segment – cheddar's – lacklustre performance. In contrast, strong sales from recipe and territorial cheeses suggests consumers may be seeking greater variety in their cheese purchases," Richard adds.
Finally, Mintel research reveals consumers have a strong interest in product innovation as 31% of Brits say they'd be interested in trying block cheddar flavoured with premium ingredients such as truffle.
"There is a marked openness among consumers for using cheese in unusual ways. That suggestion of lesser-known pairings would be widely welcomed, points to scope for operators to build additional usage occasions for cheese," Richard concludes.
Jacobs champions cheddar
But while cheddar cheese sales may be down, Jacobs, makers of Jacobs Cream Crackers and other savoury snacks, may be able to tempt consumers to revisit the British favourite.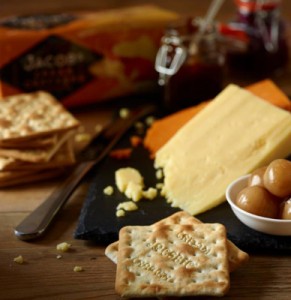 To celebrate the recent 130th anniversary of Cream Crackers, Jacobs produced the worlds longest every cheeseboard (40m) and teamed up with cheese and wine expert, Matt Day to come up with a series of recommendations for the perfect cheese board. They suggest combining cheddar with a Cream Cracker, chutney and, instead of red wine, a real ale. They say that chutneys, which are rich in vinegar, add sharpness to the pairing of cheddar and cracker, drawing out flavour and balancing the richness of the cheese. Jacobs also suggest adding pickled onion to bring a whole new texture to the combination and yet more bite. They recommend real ale instead of wine, as vinegar from the chutney and pickledd onion clashes with the flavour of red wines.