Arla Foods Ingredients launches maternal nutrition solution
Arla Foods Ingredients' maternal nutrition solution contains three natural milk ingredients: Lacprodan whey protein, Capolac minerals and Lacprodan PL-20 milk phospholipids…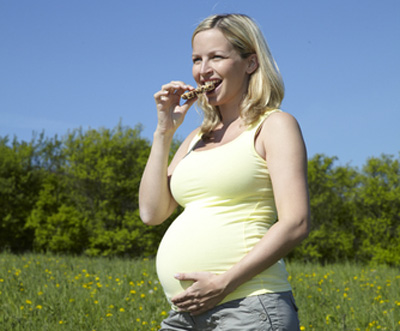 Infant formula and baby food manufacturers can now tap into the booming maternal nutrition market with an innovative solution developed by Arla Foods Ingredients.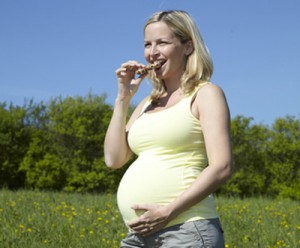 Arla Foods Ingredients' maternal nutrition solution contains three natural milk ingredients that provide the building blocks needed to support the wellbeing of both the mother-to-be and her developing baby: Lacprodan whey protein, Capolac minerals and Lacprodan PL-20 milk phospholipids.
Lacprodan whey protein is a high quality protein from milk that promotes satiety, helps to manage blood sugar levels and is easy to digest, while also supporting the development of maternal tissue and the unborn baby. Capolac minerals is a concentrate of minerals from milk that supports the development of bones and teeth in the baby and reduces the risk of complications during pregnancy, as well as minimising loss of bone mass in the expectant mother. Lacprodan PL-20 milk phospholipids is a phospholipid-rich concentrate of milk proteins containing gangliosides, which supports early brain development in the unborn baby.
Maternal nutrition solution ideal for protein bars
Anne Staudt Kvistgaard, Head of Paediatric Sales & Science Development at Arla Foods Ingredients, said, "The best start in life is through a healthy pregnancy, and the market for maternal nutrition is full of potential. In fact, between 2010 and 2014, the number of product launches in the global breastfeeding and pregnancy formula market grew at a CAGR of 29%, according to Innova. We expect our maternal nutrition solution to be particularly interesting in Asia, which is the fastest growing region in this category, as well as among innovative companies in western markets."
Arla Foods Ingredients maternal nutrition solution is ideal for protein bars that will resonate with mothers-to-be. Anne explained: "Products such as protein bars will appeal to busy pregnant women who need a tasty and healthy snack on the go. Pregnant women are just like other consumers – they want solutions that taste good, are natural, nutritious and filling, and which are convenient. A bar made with our maternal nutrition solution would meet all of these needs, helping to ensure a healthy pregnancy and a healthy baby."
The new maternal nutrition solution will be among the innovations presented by Arla Foods Ingredients at Food Ingredients Europe.