AB InBev seals mega-merger deal with SABMiller
To make way for the takeover, SABMiller is to sell its 58% stake in its US joint venture MillerCoors to Molson Coors for £7.9 million…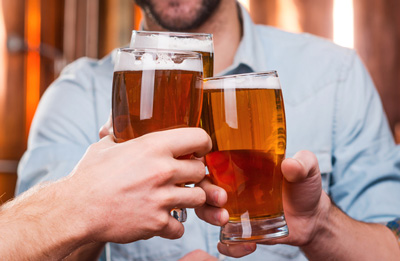 The Boards of Anheuser-Busch InBev (AB InBev) and SABMiller have announced that they have reached agreement on the terms of AB InBev's £71 billion takeover of SABMiller.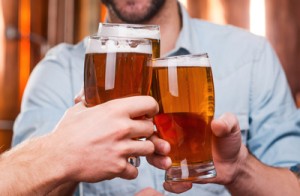 AB InBev will pay £44 for each share in SABMiller.
Given the largely complementary geographical footprints and brand portfolios of AB InBev and SABMiller, the Combined Group would have operations in virtually every major beer market, and provide more choices for beer drinkers, including global and local brands, in new and existing markets around the world.
The Transaction would strengthen AB InBev's position in key emerging regions with strong growth prospects such as Asia, Central and South America, and Africa. These regions have hugely attractive markets and will be critically important to the future success of the Combined Group.
In a statement, AB InBev has said it believes that by combining with SABMiller it can build one of the world's preeminent consumer goods companies, benefitting from the skills, enthusiasm, commitment, energy and drive of the combined global talent base.
Commenting on today's announcement, Carlos Brito, Chief Executive Officer of AB InBev, said, "We are excited about our agreement on the terms of a recommended acquisition of SABMiller to build the world's first truly global brewer. We believe this combination will generate significant growth opportunities and create enhanced value to the benefit of all stakeholders. By pooling our resources, we would build one of the world's leading consumer products companies, benefitting from the experience, commitment and drive of our combined global talent base. Our joint portfolio of complementary global and local brands would provide more choices for beer drinkers in new and existing markets around the world. Moreover, a combination of our two companies would allow us to make a greater and more positive impact on the communities in which we live and work, drawing on our shared commitment in this regard."
Jan du Plessis, Chairman of SABMiller, added: "SABMiller has an unmatched footprint in fast-growing developing markets, underpinned by our portfolio of iconic national and global brands. However, AB InBev's offer represents an attractive premium and cash return for our shareholders, and secures earlier delivery of our long-term value potential, which is why the Board of SABMiller has unanimously recommended AB InBev's offer."
Molson Coors to purchase SABMiller's 58% stake in MillerCoors
To make way for the takeover, SABMiller is to sell its 58% stake in its US joint venture MillerCoors to Molson Coors for £7.9 million. Molson Coors will also acquire full ownership of the Miller brand portfolio outside of the US and retain the rights to all of the brands currently in the MillerCoors portfolio for the US market, including Redd's and import brands such as Peroni and Pilsner Urquell.
Mark Hunter, president and chief executive officer of Molson Coors, stated, "This transaction is a game-changing opportunity for Molson Coors and advances our ambition to be the first choice for consumers and customers…In consolidating ownership of MillerCoors, we will strengthen our presence in the highly attractive U.S. beer market, further improve our global scale and agility, benefit from significantly enhanced cash flows, and capture substantial operational synergies…In short, we will be a more competitive global company, better positioned to invest behind our core brands, expand our above premium portfolio, strengthen our commercial execution capabilities and deliver long term shareholder value."