Fi Europe 2015 to present innovative solutions to reduce salt and sugar levels
Food ingredients Europe & Natural ingredients will present innovative solutions to reduce salt and sugar levels, in both the food and beverage industry…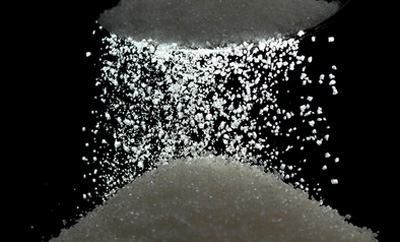 Food ingredients Europe & Natural ingredients (Fi Europe & Ni), will take place from the 1st – 3rd December in Paris, and will present innovative solutions to reduce salt and sugar levels, in both the food and beverage industry.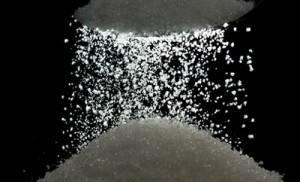 Fi Europe is a portfolio of live events, extensive data, digital solutions and high-level conferences. It is established throughout the world and provides regional and global platforms for all stakeholders, in the food ingredients industry.
The need to lower salt and sugar levels has been a leading issue for food and beverage manufactures, with most people consuming nearly double their recommended daily allowance. Salt and sugar reduction through reformulation can lead to higher production costs, therefore the industry has been reluctant to change. However, current market trend reveals that consumers are now more open to products that offer healthier benefits.
Reformulation allows implementation of 'clean label'
This change in market trend has led to ingredient innovation spreading across the industry, as reformulation allows the implementation of a 'clean label', providing food manufacturers a greater chance to increase their market share.
Fi Europe will present these new developments, with various industry leaders addressing the challenges in salt and sugar reductions, and how product taste and texture can be maintained, despite reformulation.
Beneo will showcase their products, Isomalt and Palatinose.  Isomalt is a sugar substitute for hard sweets, chewing-gum and be used as a sugar replacement in chocolate, cereals or baked products. Palatinose  is ideal for sports beverages, as it does not produce a sudden energy spike but gradually releases the energy in the body, whilst also stimulating the fat-burning process.
"Consumers take great care to choose foods and beverages that are particularly nutritious," Ilse Sant, Marketing Manager at Beneo explains. "The ingredients we offer allow producers to meet the demand for 'less' (e.g. sugar) and at the same time we are helping consumers to maintain a healthier diet".
Corbion Purac, a salt-reduction specialist, will showcase their PURUSAL range. PURUSAL comprises sodium and potassium lactates, which are typically used in foods containing fresh or cooked meat. PURUSAL enhances the salty flavour of meat products, thereby reducing the amount of salt producers need to add. Furthermore, like salt, it inhibits microbial growth and extends shelf life.
Consumers now prefer natural alternatives to conventional sugar
Artificial sweeteners increase sweetness, but due to taste issues and recent concerns about the long term effects of certain products, consumers now prefer natural alternatives to conventional sugar. Joining Fi Europe, Sensus, will showcase several solutions, including Frutafit inulin and Frutalose oligofructose.  These naturally-sourced sweeteners are found in a wide variety of plants, like chicory, and can help to reduce the amount of processed sugar within food products.  
Elaine Vaughan, Chief Science Officer at Sensus, said: "By choosing products that contain inulin and oligofructose, consumers can enjoy healthier products with lower sugar content and reduced calories that taste as good as original foods."
Additionally, Mr William Mitchell, President of the International Stevia Council, will address how to unlock the commercial potential of stevia. "This year stevia is close to tipping point in becoming a mass volume natural sweetening ingredient: the developments of the stevia industry & market are fully on track with ISC expectations. Already, roughly 4 billion consumers worldwide have access to stevia. Once approved in such countries as India, Pakistan, Bangladesh and Sri Lanka, 1.5 billion more people will have access. Finally F&B manufacturers as well as consumers are getting a better understanding of great tasting mainstream products with stevia."