The sky's the limit for frozen foods
Suppliers of frozen foods are being encouraged to consider expanding their business horizons, following research which suggests there is a gap in the airline market for their products…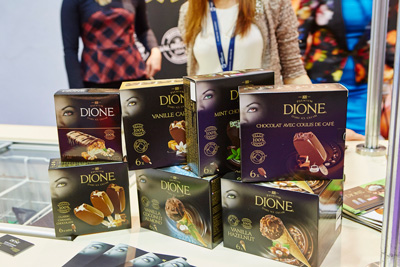 Suppliers of frozen foods are being encouraged to consider expanding their business horizons, following research which suggests there is a gap in the airline market for their products.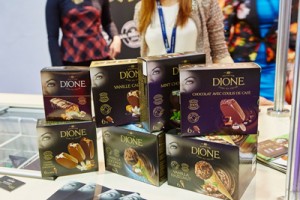 Feedback from visitors to The World Travel Catering & Onboard Services Expo (WTCE) 2015 highlighted a genuine interest in new frozen food offerings, particularly ice cream, providing a potentially lucrative opportunity for businesses operating in that sector.
One company that was ahead of the curve and has already benefitted from this opportunity is premium ice cream supplier, Dione Dairy Ice Cream. By exhibiting at WTCE 2015, the team were able to meet with and showcase its product to a large number of senior buyers and procurement executives from some of the world's leading airlines, as Berta Motiejuniene, General Export Manager, explains: "WTCE was recommended to us by a contact who has exhibited previously and as a first time exhibitor in 2015, it was really good. It's the first exhibition we've been to where we met the main decision makers. We've had the main airlines and industry CEOs on our stand so we've had the chance to meet them, make contact and showcase our products. In 2016, we will return for sure."
Don't miss our new Brexit conference!
This unique event will help you address the impact on your business of the UK's exit from the EU, with presentations from Brexit thought-leaders, peer networking, debate and discussion.
A "real appetite" to meet frozen foods companies
Archana Sharma, WTCE Event Manager, commented: "We conduct research amongst our key visitors at every exhibition to ensure that we are meeting their needs in terms of exhibitors and services offered. This year, it became clear early on that there was a real appetite amongst visitors to meet companies that specialise in frozen foods. So as a result, we are encouraging all businesses, however big or small, that operate in this area to get in touch with us to see if the airline industry could be for them."