CMA approves Müller's acquisition of Dairy Crest's dairies business
The acquisition, which includes Dairy Crest's dairy facilities at Severnside, Chadwell Heath, Foston and Hanworth, will complete no later than 27th December 2015…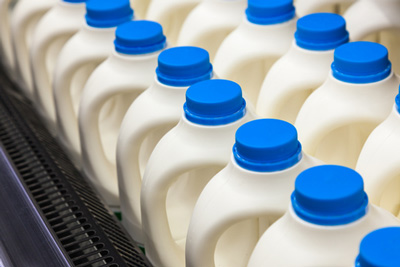 The Competition and Markets Authority (CMA) has approved Müller UK & Ireland's acquisition of Dairy Crest's processing, trading and distribution activities relating to liquid milk, packaged cream, flavoured milk and bulk commodity ingredients.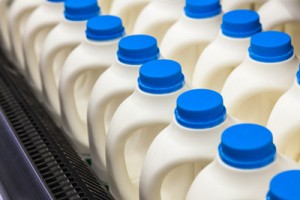 The consideration payable by Müller remains at £80 million subject to previously agreed upward or downward adjustments.  Müller has withdrawn its right not to complete the purchase should there be a deterioration of more than £20 million from the agreed level of profitability of Dairy Crest's Dairies operations.
Dairy Crest has agreed to make a one-off payment of £15 million to Müller on completion to help meet the additional cost of the modified undertakings.
The acquisition, which includes Dairy Crest's dairy facilities at Severnside, Chadwell Heath, Foston and Hanworth together with around 70 depots, will complete no later than 27th December 2015.
The decision follows agreement by the CMA that Müller will toll process a nominated volume of fresh liquid milk for fresh milk processor Medina Dairy at the Severnside facility to ensure competition for national multiple tenders in the South West, Wales, the South and the Midlands.
Deal will create a "more sustainable" UK dairy sector
Ronald Kers, Chief Executive of Unternehmensgruppe Theo Müller said, "As a family owned company, we aim to invest in businesses where we can add value through our knowledge, scale and entrepreneurial way of operating.
"This acquisition is very much in line with this mission and we are delighted that we can now press on, drive towards completion of this transaction and begin work with our new colleagues to bring these businesses together.
"There is no question that further consolidation is required in the UK fresh milk sector and with this hurdle now cleared, we have an exciting opportunity to create a more competitive, sustainable, efficient and innovative dairy processor in the UK."
Mark Allen, Chief Executive of Dairy Crest, commented, "This is a transformational moment for Dairy Crest and the wider dairy industry. The deal will help to create a more sustainable UK dairy sector. It will deliver economies of scale and cost efficiencies that will underpin investment in the sector and help the UK to compete more successfully in global markets. Dairy Crest will now be able to focus on growth, through both our branded cheese and spreads operations and new revenue streams from manufacturing products for the fast-growing global infant formula market."
Environment Secretary, Elizabeth Truss, said: "This sale of Dairy Crest's Dairies operations to Müller will provide greater stability for our milk industry and the hard-working farmers who supply it.  
"It will also allow Dairy Crest to focus on growth in its cheese and spreads business in the UK, and innovative new products for export to high-growth markets."