Mondelez launches belVita biscuits in China
Mondelez International has launched its belVita biscuits in China, bringing the very first breakfast biscuits to the country…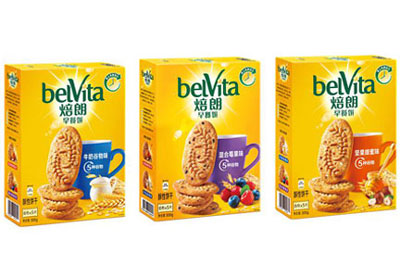 Mondelez International has launched its belVita biscuits in China, bringing the very first breakfast biscuits to the country.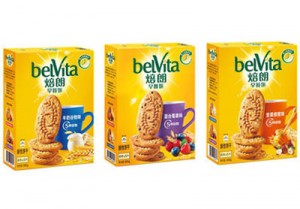 The China launch follows the successful rollout of belVita in more than 50 markets around the world. Mondelez International is already the No. 1 biscuit maker in China with brands such as Oreo, ChipsAhoy! and TUC.
belVita has been one of the company's most successful innovation platforms. Mondelez launched the belVita brand in 2010 and has quickly expanded throughout Europe, Brazil, North America and Australia. Today, belVita is available in 54 countries and generated over $600 million in revenues in 2014. 
"Consumers in both developed and emerging markets are increasingly interested in health and nutrition for themselves and for their families," said Mark Clouse, EVP and Chief Growth Officer. "We're tapping into this trend and are determined to become the global leader in well-being snacks. Our goal is to have 50 percent of our portfolio in the well-being space by 2020, up from more than a third of total revenue today." 
belVita launch taps into growing consumer demand for healthier snacks
"As the market leader in biscuits, we want to make the biscuit category relevant to people who have health and wellness in mind. That's why we're bringing belVita, an entirely new global category, to China," said Stephen Maher, President of Mondelez China. "As more Chinese are shifting to modern breakfast options, we believe belVita breakfast biscuits offer a compelling benefit – nutrition, taste and convenience, delivering vitality throughout the morning."
belVita breakfast biscuits have been developed with a strict nutrition charter. Mondelez explained that belVita biscuit products contain at least 50% wholegrain cereals, a minimum of 55% of energy from available carbohydrates, have a significant source of micronutrients and at least 3g of fibre per 100g serving.