ADM completes sale of global cocoa business to Olam
Archer Daniels Midland Company (ADM) has completed the sale of its global cocoa business to Olam International Limited for approximately $1.2 billion…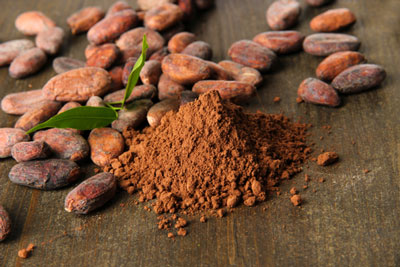 Archer Daniels Midland Company (ADM) has completed the sale of its global cocoa business to Olam International Limited.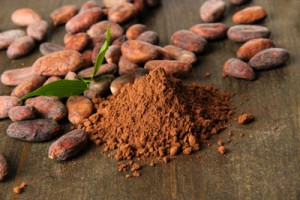 The sale is valued at about $1.2 billion, subject to finalisation of the post-closing adjustments.
Webinar: eBook: Thermo Fisher Scientific Food Integrity Collection 2017
Over the course of the year Thermo Fisher Scientific have provided expert comment on a whole swathe of issues including food fraud, origin testing and labelling regulations. This collection also provides access to Thermo Fisher's Food Authenticity webinar series for 2017, where experts delve into olive oil characterisation, gelatin speciation, honey and chromatography, and more.
Olam has said that the newly created entity Olam Cocoa offers breadth, depth and scalability – from origin sourcing, trading, risk management, value chain processing and supply chain solutions, to sustainability, research and development, and product innovation.  Over 2,400 dedicated cocoa experts, of whom 1,500 have today joined from ADM, will be based in a total of 11 producing countries, seven usines, 12 midstream processing facilities, six innovation centres, 20 marketing offices and more than 200 warehouses.
Olam Cocoa now a leading supplier of cocoa products
Olam's Co-Founder, Group Managing Director and CEO, Sunny Verghese said, "Olam Cocoa is now a leading, global integrated supplier of cocoa products. This is a transformation of an already strong, prioritised business platform with attractive market prospects that is poised to contribute significantly to Group EBITDA by 2018."
CEO of Olam Cocoa, Gerard Manley said, "Having been in cocoa for 32 years, it is with a mixture of pride and purpose that I see two world class businesses unite in Olam Cocoa. Together we have created a dynamic and experienced enterprise with sustainable sourcing and the iconic deZaan brand at its heart. By maximising our complementary capabilities in a fully integrated business, we can meet the needs of our 2,000 customers, from pure bean buyers to international brands, both now and in the future."
Commenting on the sale of its cocoa business, ADM CEO, Juan Luciano said, "I am tremendously proud of the work our entire global team is doing as we continue our journey to improve returns. We are delivering on a clear, aggressive plan to create value through strategic growth, an increased focus on operational efficiencies, and—when necessary—the divestiture of businesses that we believe are unable to meet, in the long run, our returns objectives. With each new acquisition, divestiture and strategic investment, we are advancing our plan and making our company stronger and our future brighter."