Diageo sells its wine business to Treasury Wine Estates
The sales agreement relates to the US-based Chateau and Estate Wines and the UK-based Percy Fox businesses…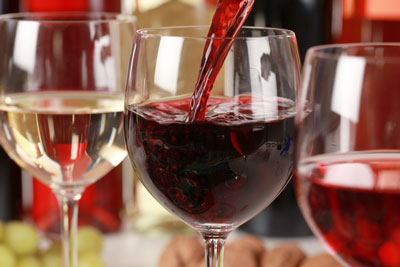 Diageo has announced that it has agreed the sale of its major wine interests for $552 million to Treasury Wine Estates.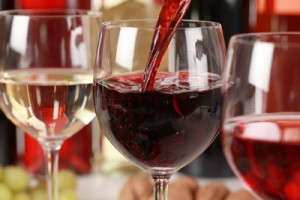 The agreement relates to the US-based Chateau and Estate Wines and the UK-based Percy Fox businesses. Diageo has said that the net proceeds of approximately £320 million, after tax and transaction costs will be used to repay borrowings. The transaction, which is subject to regulatory approval, is expected to complete around the end of the calendar year.
Webinar: eBook: Thermo Fisher Scientific Food Integrity Collection 2017
Over the course of the year Thermo Fisher Scientific have provided expert comment on a whole swathe of issues including food fraud, origin testing and labelling regulations. This collection also provides access to Thermo Fisher's Food Authenticity webinar series for 2017, where experts delve into olive oil characterisation, gelatin speciation, honey and chromatography, and more.
Ivan Menezes, Chief Executive of Diageo, said, "Diageo's strategy is to drive stronger, sustained performance through focus on our core portfolio and today's announcement is another element of that strategy in action. Wine is no longer core to Diageo and this sale gives us greater focus.
"With the completion of this transaction Diageo will have released £1 billion from the sale of non-core assets since the start of the financial year. This proactive portfolio approach has focused the business, enhanced our financial strength, improved our returns and strengthened the business, positioning us even more firmly to deliver our performance ambition."
Acquisition includes the second largest wine brand in the UK, Blossom Hill
Treasury Wine Estates said the acquisition complements is existing business strategy. Key US brands to be acquired include well-known brands Beaulieu Vineyards, Sterling Vineyards and Acacia. Treasury Wine Estates will also acquire the Blossom Hill wine brand in the UK, the second largest wine brand in the UK by volume and value in FY15.
Commenting on the acquisition, Treasury Wine Estates' Chief Executive Officer, Michael Clarke, said, "This acquisition will transform our US business into a larger player of scale in the attractive Luxury and Masstige segments of the high growth US market. The additional supply of Luxury and Masstige wine will be a game-changer for our US brands, providing us with an immediate opportunity to step-change our growth in the US, Canada, Asia and Latin America."
Clarke continued, "The acquisition of Blossom Hill in Diageo's UK wine business will provide us with the scale and critical mass to deliver enhanced value creation from our combined Commercial businesses by accelerating our separate focus on the Commercial portfolio, globally."
Related organisations
Related industry sectors