UK food and drink exports generate £1 billion
UK food and drink exports have doubled in the last decade and have generated almost £1 billion in the past two years…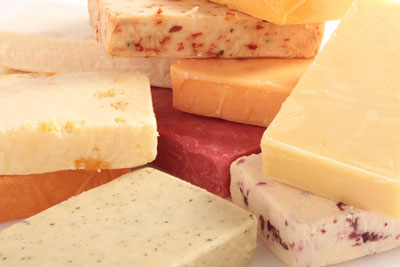 A record 4,000 UK food and drink businesses have exported almost £1 billion of their British produce to shops and restaurants around the world in the past two years.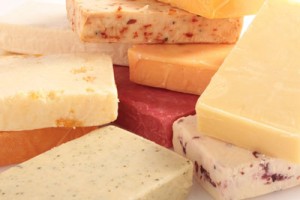 In 2013, the UK government announced a new ambition to directly help 1,000 UK food and drink businesses sell their produce abroad by October 2015, generating business wins of £500 million. Two years later it has smashed those targets, with four times that number of companies using free advice and support from UKTI to win £985 million of business around the world.
Visiting British companies exhibiting at Anuga, Farming Minister George Eustice said, "This Government is backing Britain's world-class food and farming industry, helping a record 4,000 British businesses to put their top-quality produce on supermarket shelves and restaurant menus around the world."
He continued, "I'd like to see even more of our food and drink companies starting to export their great British produce, using the support and advice the Government can offer and making the most of the opportunities created as we negotiate to open new markets."
Cheese exports to the US were up 20% in the first six months of 2015
Dairy exports outside the EU have also risen, with cheese to the US worth £22 million in the first six months of 2015, up 20% in value on the same period last year.
Wyke Farms, one of the UK's biggest cheese manufacturers which exports its award-winning cheddar to 160 countries, has recently launched a new British flag-themed brand specifically targeted at export customers. Exhibiting at Anuga, Rich Clothier, Managing Director of Wyke Farms, said, "In October we will export over 300 tonnes of award winning Wyke Farms cheddar to over 160 countries worldwide. Our new bespoke global 'British brand' for our export range allows us to communicate all of our credentials such as quality, provenance and green energy, all of which are so important to the global market. We have had good support along the way from the UKTI and the CBI who have helped us by using their network of contacts, giving us advice in these new and emerging regions."
Last year the UK exported to 228 countries and territories around the world and exports of UK food and drink have doubled in the last decade, worth nearly £19 billion in 2014. The UK government has negotiated to open almost three new global markets a week since 2010 – including beef to Thailand, processed pork to India and poultry meat to Angola this year.
Food and drink remains the UK's biggest manufacturing sector – greater than cars and aerospace combined – contributing £103bn to the economy.