Rum distilled from African sugar cane molasses gets UK launch
Crafted in small batches in Cambridgeshire, molasses from East Africa is fermented for seven days before being triple-distilled in 200-litre copper pot stills…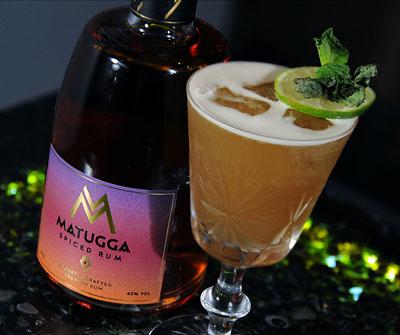 Matugga Beverages is launching Matugga Rum, the first premium rum to be distilled in the UK from African sugar cane molasses, this week.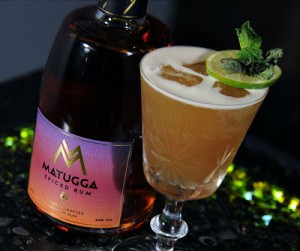 Crafted in small batches in Cambridgeshire under Master Distiller Dr John Walters, molasses from East Africa is fermented for seven days before being triple-distilled in 200-litre copper pot stills with swan neck condensers. The heads and tails are precisely cut to ensure that complexity and smoothness develop with each successive round of distillation. Matugga Golden Rum is finished in uncharred English oak casks. Matugga Spiced Rum is infused with a uniquely East African mixed-spice tea blend featuring six fragrant botanicals – black tea, ginger, cloves, vanilla, cardamom, cinnamon – and has already been recognised by international drinks experts for its sensational, smooth taste. It was recently awarded a silver medal at the 2015 New York World Wine and Spirits Competition.
Jacine Rutasikwa, co-founder of Matugga Beverages, stated, "The challenge with rums is to capture a panoply of flavour and depth and maintain a silky smoothness. Our Master Distiller has achieved this. As a result, our golden and spiced premium rums can truly be sipped neat or on ice in addition to making outstanding cocktails."
Matugga Rum taps in to the growing market for artisan spirits
Dr Walters, Master Distiller, added, "I chose 42 percent alcohol by volume for both rums not simply for weight, but to hold just the right ensemble of flavours intended and to deliver a rich mouth feel. With Matugga Golden Rum, on the nose we have fine oaked deep fruit cake, with raisins and sultanas abounding. The palate is full of slightly honeyed cracked caramel with a hint of Szechuan peppers and bay, finishing with vanilla, strawberry and a rich treacle.
"Special seems too small a word to describe the award-winning Matugga Spiced Rum. This is a truly mouth-watering rum. Honey and orange blossom are entwined with raisins on the nose. The palate is a flood of smooth, but warm, tangerine, liquorice and cracked black pepper before a honeyed Christmas pudding finish."
The premium rums have been curated by husband and wife team Paul and Jacine Rutasikwa, who own extensive family land in Matugga, a town that is located 13 miles north of Kampala, Uganda's capital and largest city.
Paul Rutasikwa, co-founder of Matugga Beverages, said, "The naturally rich, red soils of East Africa provide an ideal terrain for high-quality sugar cane, from which we source the finest molasses. We are proud to be promoting East Africa's incredibly rich natural produce while showcasing British micro-distillery craft at its best. Consumers are becoming more attuned to carefully crafted, artisan spirits. In addition to quality and taste, their focus is very much on how the ingredients are sourced and, importantly, how they're handled afterwards. It matters to them and it matters to us."