Bühler acquires chocolate specialist Hosokawa Bepex
With the Hosokawa Bepex acquisition, Bühler can now offer its customers total plant solutions for making chocolate countlines, enrobed articles and cereal bars…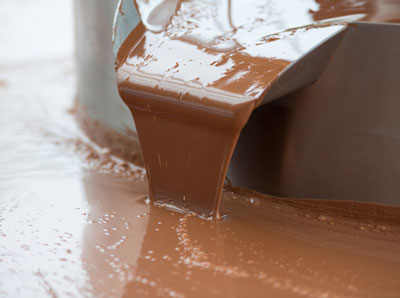 Bühler Group has strengthened its chocolate business through the acquisition of the German-based Hosokawa Bepex GmbH – a subsidiary of HOSOKAWA ALPINE Aktiengesellschaft – and part of its listed Hosokawa Micron Group, Hirakata.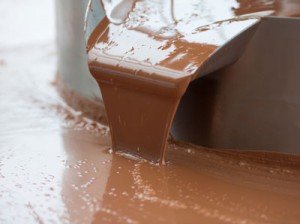 "For Bühler, this acquisition is a perfect fit because it supplements our leading chocolate processing capabilities by the addition of the special confectionery know-how of Hosokawa Bepex," says Serge Entleitner, Head of Bühler Business Area Consumer Foods. 
In the global chocolate market, Bühler holds a leading position in the supply of cocoa processing, chocolate mass production, and moulding equipment. By acquiring Hosokawa Bepex GmbH, the Swiss-based technology group is now closing an important missing link in its chocolate value chain by adding special processing know-how in the fields of enrobed or filled products such as bars, cookies, caramels, and other confectionery articles. This type of confectionery constitutes a substantial global market in both industrialised and emerging countries, with strong growth in the area of chocolate countlines and enrobed articles. Growth is mainly driven by rising demand in emerging markets – especially Asia – and the trend toward healthy snack foods in established markets such as Europe and North America.
Bühler can now offer its customers total plant solutions for making chocolate countlines, enrobed articles and cereal bars
Together with Hosokawa Bepex, Bühler can now offer its customers total plant solutions for making chocolate countlines, enrobed articles and cereal bars. Moreover, additional potential is unlocked by supplementing the product portfolio of Hosokawa Bepex with other Bühler business fields in the areas of bakery and further grain processing.
Hosokawa Bepex is a global plant supplier for making confectionery and bakery products. It possesses leading know-how in the areas of mass preparation, forming, extrusion as well as enrobing and tempering.
Hosokawa Bepex will be integrated as an affiliated company in the Business Area Consumer Foods of Bühler. Its site in Leingarten will be expanded into a center of competence within Bühler's confectionery unit. "We welcome our new colleagues at Hosokawa Bepex and greatly look forward to starting our joint market development," says Business Area Head Entleitner.
"We are happy to entrust the Hosokawa Bepex employees to the good hands of Bühler and to hand over our confectionery business to the world's chocolate processing leader. HOSOKAWA ALPINE as well as the Hosokawa Micron Group will concentrate their resources on powder & particle processing as well as blown film processing," says Peter Krieg, President of HOSOKAWA ALPINE Aktiengesellschaft.