Carling Orchard Fruits tops 2015's most popular cider chart
To evaluate the UK cider market and determine which brands lead the way this year, Instantly has carried out research and produced a list of the most popular ciders…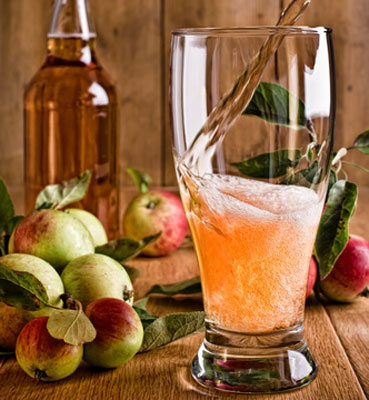 The cider market in the UK is booming and many new brands have launched over the last two years.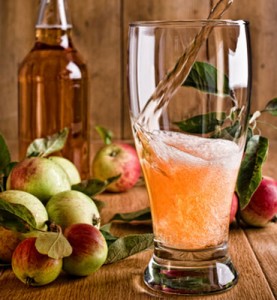 To evaluate the UK cider market and determine which brand lead the way this year, Instantly, the largest provider of audiences and insights tools, has carried out research and produced a list of the most popular ciders.
Each cider was revaluated using Instantly Concept Test by a group of 300 online respondents who answered questions about purchase intent, differentiation, need/desire and value.
Larger brands, all owned by a few major manufacturers, dominated the chart this year.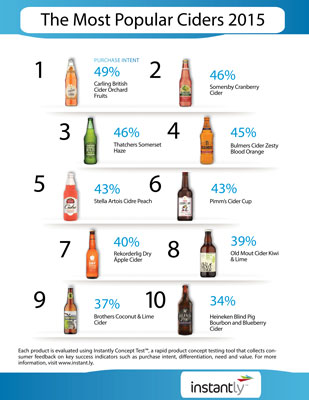 Carling Orchard Fruits came out on top with a purchase intent score of 49%, when compared with a 42% average. It was closely followed by Somersby Cranberry Cider and Thatcher's Somerset Haze, both with 46%.
A variety of innovative cider flavours appeared in the top ten
Heineken and Brothers Beer scored the highest for differentiation, with unusual flavours like Bourbon & Blueberry, Coconut & Lime, and lowest for purchase intent – proving that a highly differentiated product doesn't always resonate with consumers.
A variety of innovative flavours appeared in the top ten – indeed, Somersby's cranberry cider appeared at number two in Instantly's chart. Other flavours like blood orange, peach, kiwi, lime and blueberry were popular and even this season's favourite flavour coconut has infused a cider.