The Saucy Fish Co. continues international expansion
This news follows a series of international expansion announcements as the UK-based brand, part of the Icelandic international seafood company, moved into the US and Australia last year…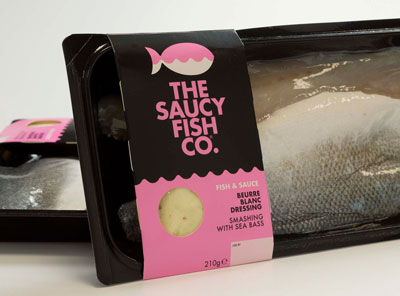 The Saucy Fish Co. has continued its international expansion – this time into Belgium.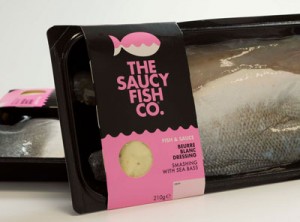 Consumers in Belgium are now able to enjoy the brand's popular fish and sauce combinations, with four Saucy Fish products being stocked exclusively in 808 Delhaize stores nationwide.
Webinar: eBook: Thermo Fisher Scientific Food Integrity Collection 2017
Over the course of the year Thermo Fisher Scientific have provided expert comment on a whole swathe of issues including food fraud, origin testing and labelling regulations. This collection also provides access to Thermo Fisher's Food Authenticity webinar series for 2017, where experts delve into olive oil characterisation, gelatin speciation, honey and chromatography, and more.
The Belgium range will include Saucy's new Cod Loin with Beurre Blanc Sauce, exclusive to the Belgium market, in addition to Salmon Fillet with Thai Cuisine Sauce in both 160g and 280g portion sizes, along with the brand's popular Sea Bass with Beurre Blanc Sauce.
The Saucy Fish Co. Belgium will debut in a national Delhaize roadshow, along with a print ad in the supermarket's consumer magazine. The brand have also launched a new Facebook page with content in both Flemish and French, and they intend to launch a dual-language Belgian website next year.
The Saucy Fish Co. moved into the US and Australia last year
This news follows a series of international expansion announcements as the UK-based brand, part of the Icelandic international seafood company, moved into the US and Australia last year.
Since launching in 2010, The Saucy Fish Co. has gone from strength-to-strength, aiming to provide shoppers with the inspiration and ease to cook fish confidently at home. In just five years, the innovative young brand has transformed the way millions of people think about fish.
Paul Macis, International and Business Development Manager at The Saucy Fish Co. UK, commented, "We're very pleased to be partnering with Delhaize to introduce The Saucy Fish Co. brand to Belgium. International growth is a core part of Saucy's strategy so we're delighted to have this major listing secured within a leading European retailer."
Kathleen Van Maele, Marketing and Product Manager at Icelandic Gaudus added, "Following the success of the brand's other international launches; we're very excited to be introducing The Saucy Fish Co. to a new market in Belgium. Having developed a range of products tailored to Belgian tastes, we're confident the products will be well received and look forward to seeing the brand take off over the coming months."
Related organisations
Related industry sectors