Kellogg and Tolaram team up to significantly expand presence in Africa
The partnership significantly increasing Kellogg's presence in the growing African market and advances the Company's breakfast, snacks and emerging market strategies to drive future growth…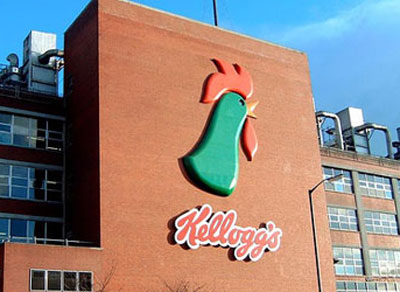 Kellogg Company has entered a long-term partnership with leading food company Tolaram Africa.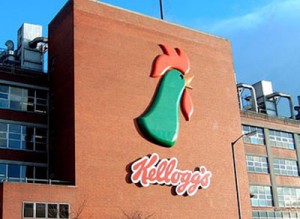 The partnership significantly increasing Kellogg's presence in the growing African market and advances the Company's breakfast, snacks and emerging market strategies to drive future growth. Kellogg has the right to acquire a stake in Tolaram Africa Foods (which owns 49% of Dufil Prima) in the future. Dufil Prima manufactures and markets several leading food brands, including Indomie noodles, which are often consumed at breakfast, as well as Minimie snacks, Power oil and Power pasta.
"As a region that is experiencing explosive growth, with a population of almost one billion people and an economy that is expected to more than double over the next 10 years, Sub-Saharan Africa provides tremendous opportunity for our company," said John Bryant, Chairman and CEO, Kellogg Company.
"Tolaram Africa has built a highly successful consumer products business and today, it is one of the largest food companies in Nigeria," said Bryant. "Tolaram has a great track record of building beloved consumer brands, including the market leader Indomie noodles, and fueling their growth.  This partnership is an excellent strategic fit for Kellogg."
"Kellogg is a world leader in its categories and has successfully built brands that are synonymous with it. We're pleased to have entered into this partnership, as we share similar values and an aligned vision for Africa, a continent we have been operating in for over 35 years. This is another significant step towards providing affordable and wholesome nutrition for our expanding consumer base," said Sajen Aswani, CEO, Tolaram Group.
Kellogg to acquire 50% stake in Multipro
Kellogg has agreed to acquire a 50% stake in Multipro, a premier sales and distribution company in Nigeria and Ghana, for approximately $450 million. 
Multipro, established in 1997, has a strong sales and distribution infrastructure in Nigeria. Headquartered in Lagos, the company provides access to approximately 1,000 exclusive distributors, 2600 employees and operates 19 warehouses, across six locations.  It is also establishing similar networks in other key African countries including Democratic Republic of Congo, Ivory Coast, Cameroon and Ethiopia.