Union Park Capital acquires NIR company Unity Scientific
Union Park Capital has acquired Unity Scientific, a leader in the manufacturing and sales of near infrared instrumentation and wet chemistry analyzers…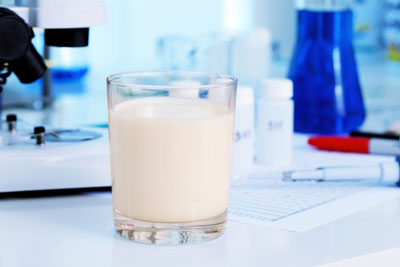 Union Park Capital has acquired Unity Scientific, a global leader in the manufacturing and sales of near infrared instrumentation and wet chemistry analyzers.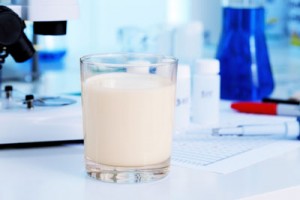 Unity Scientific will continue operating under the same Unity brand and from the same manufacturing and technology centre in Brookfield, CT. Majority owner Joseph Platano will retire as Chairman of the company, while Doug Evans will continue as President.
Webinar: eBook: Thermo Fisher Scientific Food Integrity Collection 2017
Over the course of the year Thermo Fisher Scientific have provided expert comment on a whole swathe of issues including food fraud, origin testing and labelling regulations. This collection also provides access to Thermo Fisher's Food Authenticity webinar series for 2017, where experts delve into olive oil characterisation, gelatin speciation, honey and chromatography, and more.
"Unity is an exceptionally strong company," said Morgan Jones, Managing Partner of Union Park and now Chairman of the Board. "We focus entirely on instrumentation businesses serving the unique needs of industry. Over the years we've observed thousands of instrumentation companies, and Unity stands out as a sales-led organisation, that truly delivers on customer service."
Don't miss our new Food Waste conference!
This event pioneers the conversation on issues relating to food waste, from legislation to packaging and household trends. It will also equip delegates with the strategies and techniques for measuring, monitoring and analysing supply chain to identify areas of food wastage.
Unity Scientific was formed from the merger of Unity Scientific LLC and Westco Scientific Instruments, Inc. Unity Scientific, LLC has been a leading manufacturer of near infrared analysers since 2001, with over 3000 installations worldwide. Its instruments are used for quality control determination in markets such as food, dairy and agriculture. Westco Scientific Instruments, Inc. has been a major player in the environmental and industrial markets providing automated wet chemistry instrumentation and sample preparation equipment since 1986. Unity Scientific is one of the largest providers of NIR (near infrared), automated wet chemistry and sample preparation instrumentation in the analytical instrumentation market.
Union Park Capital is a private equity investment firm based in Boston MA that focusses on long-term acquisition and growth strategies for scientific instrument companies. Union Park Capital has an extensive and successful track record of acquiring and building instrument companies through a combination of organic growth and strategic add-on acquisitions.
Acquisition will allow Unity Scientific to design and build new products more rapidly
Doug Evans, president of Unity Scientific stated, "We are truly excited and look forward to a new and bright future for Unity and our customers. The Unity brand remains unchanged and stronger than ever. We have a great technical and manufacturing team for new and market-leading products, the most experienced field technical support and service team in our industry, and a concerned and dedicated sales staff."
Jerry Workman (Executive Vice President of Research and Engineering) added, "Unity will now move more rapidly toward our long-term goals of designing and building the highest performing products in the market, with superb quality in materials and manufacturing, at a reasonable price to our customers. This is accomplished by selection of the finest components, manufacturing processes, and design criteria in our industry."