TOUR report Chile: Industry welcomes new version 5 of the GLOBALG.A.P. Aquaculture Standard
Key players in the Chilean aquaculture industry met on 18 August in Puerto Varas at the GLOBALG.A.P. TOUR 2015 stop organized by DNV GL…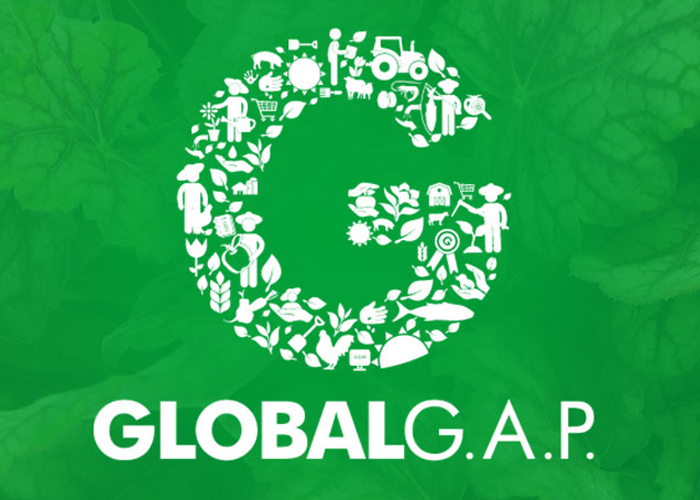 Key players in the Chilean aquaculture industry met on 18 August in Puerto Varas at the GLOBALG.A.P. TOUR 2015 stop organized by DNV GL, one of the world's leading certification bodies, for a presentation of the new Version 5 of the GLOBALG.A.P. Aquaculture Standard and its impact on the aquaculture sector in the country. The new version, available since July 2015, incorporates new elements that focus on a more sustainable and socially responsible aquaculture.
Reporting on all GLOBALG.A.P. Certification activities in Latin America on behalf of the GLOBALG.A.P. Certification Body Committee, Jorge Ríos Alveal, Senior Consultant Food & Beverage at DNV said that more than 30 companies are certified under GLOBALG.A.P. in Chile and that "the national salmon industry exports over 98% of its products."
Valeska Weymann, Senior Expert and Technical Key Account GLOBALG.A.P. Aquaculture presented the new elements incorporated in the GLOBALG.A.P. Aquaculture Standard Version 5. Focused on Caring for Consumers and Responsible Sourcing at All Stages of Production, key changes cover animal welfare, infrastructure specific to cage farming, area management, community, subcontracting, and workers' health safety and welfare.
Changes also include improvements to the overall language and structure of the document to ensure harmonized interpretation, with added detailed guidelines to ensure animal welfare, as well as emphasizing the sustainable aspects of the fish feed used.
New requirements have been added to the criteria for the Veterinary Health Plan, which emphasize not only animal welfare but also the impact on both the environment and human beings, with regards to the use of antibiotics. 
As for recent international news on the high use of antibiotics in Chile, Valeska Weymann explained that any GLOBALG.A.P. certified company, including those in Chile, are only permitted to use antibiotics based on a diagnosis. She added that, "we have been fortunate that the Rapid Alert System for Food and Feed (RASFF) used in Europe has not identified any weaknesses in GLOBALG.A.P. certified products, which means that certification offers a high level of assurance that there are no residual chemicals."
Version 5 of the Aquaculture Standard also enhances communication with consumers. "Today, through the Friends of the Sea collaboration project, for example, we intend to promote higher communication addressing consumers' key concerns such as the use of antibiotics," explained Valeska Weymann.
The head of the Department of the Environment Technological Institute of Salmon (INTESAL), Ximena Rojas, presented the macro-zone management processes taking place in the salmon farming and the current major improvements in health management in Chile, specifically since the crisis of the ISA (Infectious Salmon Anemia) virus in 2007. This crisis has accelerated the introduction of a new productive model for the Chilean aquaculture sector and strengthened the role of the national government in the control and regulation of aquaculture.
Salmon producers in Chile underlined the benefits of GLOBALG.A.P. Aquaculture Certification for their businesses. Representatives of Salmones Blumar S.A. Multiexport Foods S.A., and Cultivos Yadrán S.A. shared their experiences in implementing the Aquaculture standard and highlighted the importance of corporate commitment to modernize industry-wide practices. According to the salmon producers, achieving certification meant corporate restructuring, better resource management, process standardization, and the renewal and review of equipment.
"The implementation of GLOBALG.A.P. meant a continuous improvement of our management and production processes," said Rodrigo Oliva of  Salmones Blumar S.A. "The benefits and opportunities of certification are manifold, including on the technical and production levels, and in the reduction of risks related to hygiene, animal welfare and product safety. Moreover, GLOBALG.A.P. certification strengthens transparency throughout the production chain and increased our market share in Europe."
Paula Moreno presented the activities of ProChile, the country's trade commission that operates a network of over 50 offices worldwide and 15 export centers in Chile to promote Chilean products. Seafood products (both wild and farmed) make up 16 percent of the country's export sector. Paula Moreno also presented CORFO, a national incentive project that includes GLOBALG.A.P. Certification in its list of schemes that support small-scale farmers.
 In a discussion on Aquaculture producers with the potential to enter the international certification and traceability system, Juan Lacámara A., of Acuinor S.A., presented the success story of the reproduction and commercialization of the Seriola in Chile (Seriola lalandi), as well as the project to start a SeriolaGAP based on GLOBALG.A.P. Aquaculture Certification. This project involves recirculation system activities with a profitable outcome due to the high value of this fish, which is used mainly for sushi. GLOBALG.A.P. praised the company's commercial success in introducing this new species to the aquaculture sector.
Eduardo Ferrari of ChiloeSeafoods reported that Chile is now the third largest mussel producing country in the world.  While Ricardo Aravena Cid of Pacific Gold S.A., the first processor in Chile to be certified under GLOBALG.A.P. Chain of Custody for mussels, presented their plan to integrate mussel farmers into GLOBALG.A.P. Certification and commercialized through their processing operation unit. The company also stated its intention to specifically include the sites covered by GLOBALG.A.P. Certification in the public search tool.
Highlighting buyer perspectives and policies established for aquaculture product sourcing, Clama, Germany, and HMF Food Production Germany, stated their strong commitment to the GLOBALG.A.P. System. CLAMA's Mr. Martin Hofstede, who is also a GLOBALG.A.P. Board member, made it clear that for CLAMA, GLOBALG.A.P. is and will remain as base certification requirement. Both Clama and HMF Food Production are GLOBALG.A.P. Members.