McGill students win IFTSA MARS product development competition
Students from McGill University have been named winners in the IFTSA & MARS Product Development Competition for an avocado-packed version of tiramisu…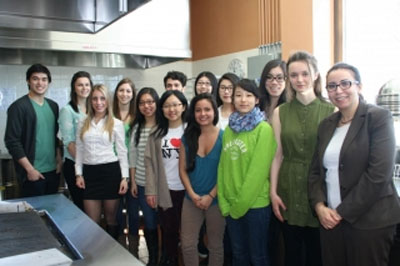 Students from McGill University have been named winners in the Institute of Food Technologists Student Association (IFTSA) & MARS Product Development Competition.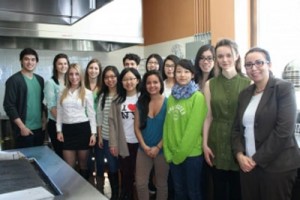 The competition was sponsored by MARS Chocolate North America and was held during IFT15: Where Science Feeds Innovation in Chicago.
Food science college student teams across the country were tasked with creating a new food product and carrying the concept through marketing and production, much like a commercial product development team. Judges evaluated the potential success of product entries in today's market, and technical problem solving skills used in product development.
The students developed TiraVerde – an avocado packed version of tiramisu
McGill University students developed TiraVerde, a product inspired by classic tiramisu. TiraVerde is a green, satisfying rendition that is packed with avocados. The all-natural avocado-based dessert, made with natural ingredients, is gluten-free, low in fat and cholesterol and delivers loads of fiber and protein. Creamy layers of avocado- based cream are layered with a ladyfinger-inspired cake to create the completed dessert. Team members included: Jonathan Khouzam & Kristin Mattice (team captains), Chloe Anderson, Kayleigh Bossy, Lily Chen, Erik Cheng, Erin Davis, Michelle Fong, Aya Horii, Nancy Ing, Angelia Mah, Nicole Mantilla, Jer Lin Poh, and Teresa Tsang.
The winning team received a plaque and check for $4,000. The winning team will also advance to an international "Competition of Champions" in China this fall. That competition, the CIFST (Chinese Institute of Food Science and Technology)/IFT Global Product Development Competition, will be held during the CIFST Food Summit in Dalian, China.