Lewis Pies eyes Middle East expansion
Lewis Pies has secured a new sales and distribution agreement with the Yearsley Group for its new Crescent range of quality halal pies and pasties…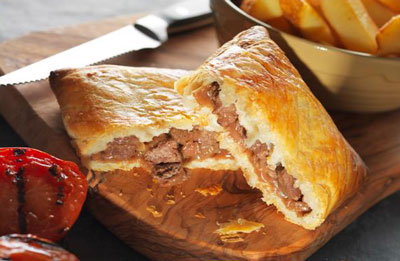 Lewis Pies, one of the largest pie and pasty manufacturers in the UK, has secured a new sales and distribution agreement with the Yearsley Group, the largest independent frozen food service provider in the UK.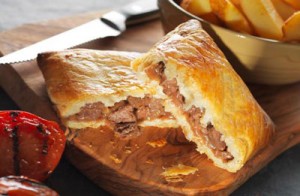 Lewis Pies' main objective for using the Yearsley Group is its unrivalled experience and expertise in exporting to the Middle East. Thus helping Lewis Pies to supply and showcase its new Crescent range of quality halal pies and pasties.
Lewis Pies is a Wales-based business and one of the only senior pie manufacturers in the UK to be halal accredited. The introduction of its Crescent range of compliant halal products has already seen significant success within the Muslim community in the UK. The Crescent range includes steak and kidney pies, beef sausage rolls and sweet chilli chicken slices. These halal product ranges are produced under strict certificated conditions within a pork-free manufacturing site. Only halal certified suppliers are used for production and its processes and procedures are regularly audited by the Halal Authority Board (HAB).
Expansion meets market demand for products like Lewis Pies' halal range
Wilf Lewis, Managing Director of Lewis Pies, said, "We are extremely proud of our halal range and its instant popularity. This has provided us with the opportunity to expand further into new markets such as the Middle East. It is important for us as a business to expand and make these products available, where there is a demand in the market. Yearsley are the perfect partner to help us achieve this and in turn we will assist them in strengthening their offering.
"Yearsley understand our determination and desire for the Crescent range to succeed and we are looking forward to a long and successful relationship."
Adrian Hall from Yearsley Group, said, "We are extremely pleased to have been offered this opportunity to work with Lewis Pies and are confident in the Crescent range of products being a huge success."