Tate & Lyle launches resource to help manufacturers unlock the benefits of fibre
Tate & Lyle has launched a website dedicated to fibre fortification. It acts as a resource to help manufacturers meet global demand for fibre-enriched food…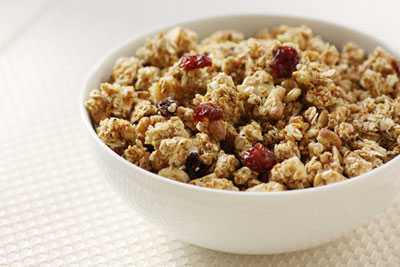 Tate & Lyle has launched a new website dedicated to fibre fortification: www.tateandlylefibres.com.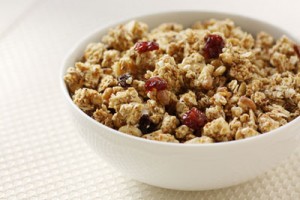 The website serves as a resource to help food and beverage manufacturers meet increasing demand from consumers globally for fibre-enriched food by featuring nutritional information, consumer research and in-depth application insights. It also provides details of Tate & Lyle's extensive fibre portfolio and solutions: PROMITOR® Soluble Fibre, PromOat® Beta Glucan and STA-LITE® Polydextrose. 
"Consumers around the world are not getting enough fibre in their diets," said Nancy Gaul, Senior Category Marketing Manager, Health and Wellness, Tate & Lyle. "This represents a major opportunity for food and beverage manufacturers to respond by providing great-tasting fibre-fortified products. Tate & Lyle has a unique range of fibres and deep formulation expertise, and we are excited to work with our customers to help them bring extraordinary products to market." 
More than half of consumers look to add more fibre to their diets
Consumers increasingly understand the health benefits of fibre, with more than half of consumers globally looking to add more to their diets. In addition to their health benefits, such as digestive health, they also have functional attributes that can help meet consumer demand for other nutrition claims, such as 'reduced sugar' and 'low calorie'. 
"In today's food and beverage marketplace, manufacturers are wading through an ever-changing tide of consumer demand for healthier and tastier options," said Courtney Kingery, Director, Global Product Management, Health and Wellness, Tate & Lyle. "Consumers are looking for options that offer digestive health benefits, include fewer calories from sugar, cleaner labels and the list goes on. Fibres can actually help manufacturers meet all of these needs."
The following resources are available on the new website: 
'Innovative Solutions to Increase Fibre Intake and Promote Health' provides manufacturers with research and information on science-based ingredient solutions to help bridge the fibre intake gap. 
'Unlock the Benefits of Fibre Like Never Before' provides criteria to use when selecting a fibre, to ensure that manufacturers are delivering on the taste and sensory experience their consumers expect. 
'Fibre Fortification Challenge' looks at the strengths of soluble corn fibre, including the functional benefits and digestive tolerance levels. 
Finally, 'Beverages Made Better with Oat Beta Glucan' covers key considerations when formulating with oat beta glucan in beverages. 
The Tate & Lyle portfolio of fibre solutions 
Tate & Lyle's portfolio can make formulating fibre-rich products easier. Food and beverage manufacturers can access information on the following solutions: 
PROMITOR® Soluble Fibre unlocks superior digestive tolerance in high-fibre and sugar-reduced products, while maintaining sensory expectations and ease of use.
PromOat® Beta Glucan unlocks a natural fibre from oats with superior solubility that helps maintain healthy cholesterol levels.
STA-LITE® Polydextrose unlocks calorie reduction, while enabling significant fibre enrichment and ease of use for manufacturers.