Report suggests surge in snack food market
Posted: 13 August 2015 | Katie Sadler, Digital Content Producer, New Food | No comments yet
According to a new report the UK snack food market grew by 29.7 percent between 2010 and 2014 with popcorn making headway over other snacks. The UK is a nation of snackers according to Snack Foods, a new Market Update from market intelligence provider Key Note, which reports that the snack foods market grew by […]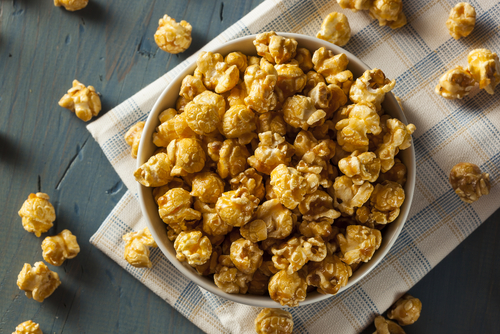 According to a new report the UK snack food market grew by 29.7 percent between 2010 and 2014 with popcorn making headway over other snacks.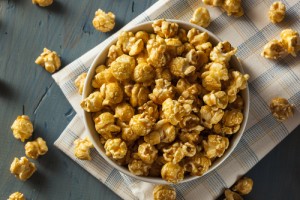 The UK is a nation of snackers according to Snack Foods, a new Market Update from market intelligence provider Key Note, which reports that the snack foods market grew by 29.7 percent between 2010 and 2014. Within the report, the market is divided into three primary sectors: potato crisps, snack nuts, and other savoury snacks.
While the potato crisps is the biggest single category within the market, it is the other savoury snack foods sector that accounts for the largest proportion of the market, at 48 percent in 2014 — although this is unsurprising, given the vast range of snack products included within the sector, as well as the significant new product developments (NPDs) that have taken place. Within the other savoury snack foods sector, the category for popcorn has performed well in recent years, with the average Briton munching their way through 5 kilograms (kg) of popcorn a year, according to leading brand Butterkist. Popcorn's reputation as a more nutritional alternative to potato crisps has led this growth, with the snack being a good source of fibre and antioxidants, as well as containing less fat than traditional crisps. The popcorn category has undergone a period of premiumisation, which has influenced sales growth, with consumers willing to pay that little extra for luxury, flavour-packed products, such as cocktail-flavoured popcorns including Mojito and Cosmopolitan variants.
Although the snack foods market has faced some negative criticism in recent years — due to such foods often being associated with high salt and saturated fat content — snack food manufacturers have been quick to respond to these criticisms by introducing healthier alternatives, including root vegetable crisps, snacks cooked in sunflower and rapeseed oils, and lentil-based snacks. The market's ability to respond to changing consumer trends, such as the growing demand for healthier snacks, has enabled it to maintain growth.
Over the next 5 years, Key Note predicts that the snack foods market will continue to see year-on-year increases in value. An emphasis on health and the industry's focus on introducing exciting new flavours and textures are expected to lead this future growth, with Key Note forecasting the market to expand by 18.4 percent between 2015 and 2019.