CHOC Chick to launch Blissful Blends at the Speciality & Fine Food Fair
CHOC Chick will be launching their new Blissful Blends at the Speciality & Fine Food Fair from Sunday 6 to Tuesday 8 September 2015 at London Olympia…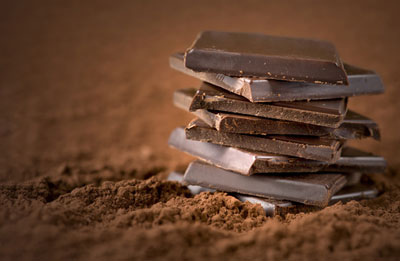 CHOC Chick will be launching their new Blissful Blends at the Speciality & Fine Food Fair from Sunday 6 to Tuesday 8 September 2015 at London Olympia.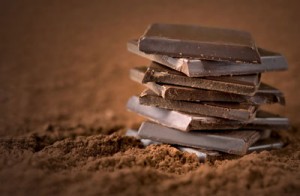 The new range of raw cacao, blended with natural spices is available in four flavours – natural cacao, cinnamon, cardamom and mandarin.  
CHOC Chick's Blissful Blends come in individual sachets, with each unique combination creating a divine hot chocolate drink. The new range will join the popular raw chocolate making kits and organic cacao ingredients in the Speciality Chocolate Fair section of the show, on stand 3330.
Galia Orme, founder of CHOC Chick, will present samples, tastings and live raw chocolate demonstrations at the stand. Using dairy, dairy substitutes and water, she'll create tasty treats that show the health benefits of raw chocolate and the versatility of her products.
Looking forward to the event, Galia said, "With National Chocolate Week happening from 12 to 18 October 2015, the Speciality & Fine Food Fair is a wonderful opportunity to learn more about chocolate. Cacao is a versatile, yet often misunderstood ingredient. I want to show visitors how chocolate can be healthy as well as delicious."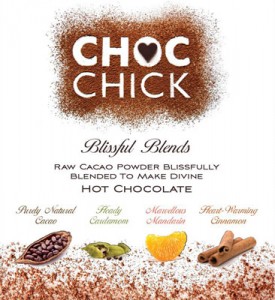 CHOC Chick will be one of over 70 fine and artisan chocolate producers from around the world at the Speciality Chocolate Fair. A showcase for luxury and gourmet chocolate, this dedicated section of the Speciality & Fine Food Fair is the UK's only trade event dedicated to the premium end of the market.
Galia founded CHOC Chick to provide raw chocolate making kits, recipes and organic ingredients to likeminded people. Products provided by the company enable chocolate lovers to create and enjoy chocolate that is free from dairy, gluten, processed sugar and additives.
Plans to establish CHOC Chick as an international brand
Galia has achieved great success with CHOC Chick. Initially set up as an online store, the company was supplying John Lewis food halls by 2010. That year also saw CHOC Chick products being sold by four distributors to over 200 stores across the UK and Europe. In 2015, her products were listed by Holland & Barrett and now available in 140 stores.
In 2014, Galia introduced CHOC Chick to the east coast of the US. Following a recommendation to Whole Foods Market North Atlantic, she secured US representation and got her products in 30 stores in Connecticut, Massachusetts, Rhode Island and Maine by early November.
Galia now plans to establish CHOC Chick as an international brand with distribution across Europe, the US, China, Australia and New Zealand.