Kellogg Company announces 2015 Q2 results
Kellogg Company has announced its second-quarter results. Kellogg's CEO says the Company is on-track to achieve our long-term-growth targets…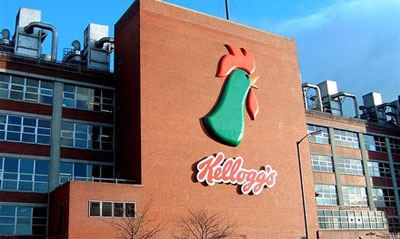 Kellogg Company has announced its second-quarter results.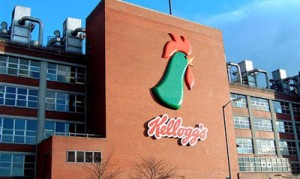 Earnings per share were in-line with the Company's expectations. The Asian, Latin American, and European Snack businesses posted currency-neutral comparable net sales growth and the North American business benefited from improving trends.    
"We were pleased that results in the second quarter were as we expected. We've seen good growth in the Asian and Latin American businesses, growth in the European Snacks business, and improving trends in the North American business," said John Bryant, Kellogg Company's chairman and chief executive officer. "After a difficult 2014, we continue to build momentum in 2015 and are on-track to achieve our long-term-growth targets for currency-neutral comparable sales and operating profit in 2016." 
Kellogg Company on-track to meet expectations for the full year
Second-quarter 2015 reported net sales decreased by 5.1% to $3.5 billion, largely as the result of currency translation. Sales increased in the Latin American and Asia Pacific regions and in the Frozen Foods and Canadian businesses in North America. Sales decreased in Europe, by unfavorable exchange rates. Second quarter 2015 reported operating profit was $412 million, a decline of 11.6%; this decrease was driven primarily by up-front costs associated with Project K, a re-measurement of the Venezuelan business, and foreign-currency exchange. 
Reported earnings for the second quarter of 2015 were $223 million, or $0.63 per share, a decrease of 23% from the $0.82 per share reported in the second quarter of last year. This quarter's reported earnings per share included negative impacts from the re-measurement of the Venezuelan business, costs associated with the Project K efficiency and effectiveness programme and integration costs related to the acquisition of Pringles and Bisco Misr.
The company reaffirmed previous guidance for currency-neutral comparable net sales, operating profit, and earnings per share in 2015. In addition, Kellogg Company announced that due to continued strong productivity, progress with Project K and zero-based budgeting, and the year-over-year sales momentum seen in 2015, it expects that it will achieve its long-term targets for currency-neutral comparable net sales and operating profit growth in 2016.