Porc.Wales website celebrates Welsh pork
Food, tourism and hospitality businesses in Wales are being encouraged to source local pork by a new website, Porc.Wales…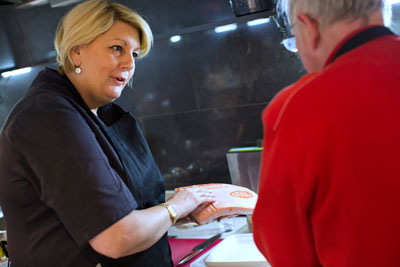 Food, tourism and hospitality businesses in Wales are being encouraged to source local pork by a new website, Porc.Wales.
The website, created by Hybu Cig Cymru – Meat Promotion Wales (HCC), showcases pig farmers and producers from around the country and includes a directory of regional stockists. It is designed to inspire consumers to eat high quality, locally produced pork products and to encourage food organisations to source Welsh pork produce for their customers to support the industry.
With a growing innovative pork industry, the Porc.Wales website includes interviews with farmers, butchers and chefs who describe why pork produced in Wales is so special.
Porc.Wales will also link consumers and food organisations directly with pork producers and butchers – enabling them to source pork produce locally.
Porc.Wales include recipes, a blog and features which explore different cuts of pork
Melanie Hughes, HCC Market Development Officer, said, "Wales is well known for producing top quality Welsh Lamb and Welsh Beef but this shouldn't overshadow the nation's pork offering. The profile of the Welsh pork industry is growing and it has a fantastic story to tell which we can all be very proud of.
"This new website will inform foodies about the wonderful producers and the products we have in this sector of the meat industry in Wales, and will encourage consumers and businesses to buy good quality, locally produced pork. We're confident that once they've tried it, they'll be discerning about any future purchases."
One of the pork-praising chefs featured on the website is food writer and broadcaster Angela Gray, who runs her own cookery school at Llanerch Vineyard in the Vale of Glamorgan.
Angela said, "I've always found that pork from Wales has darker skin and rose-coloured flesh, and a firmer layer of fat which in my opinion, is much better for cooking. I feel confident cooking with pork from Wales, as the product speaks for itself. From taste to texture, the difference in quality is clear."