Laterra Artisan Harvest cooking sauces & marinades launch in the UK
Laterra Artisan Harvest, a range of sauces, marinades and dips with the authentic flavours of Mexico, has been launched in the UK…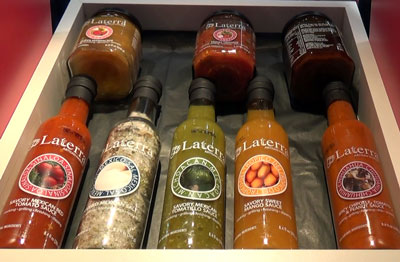 With a passion for Mexican cuisine and a great love for their countryside, Mexican entrepreneur Carlos Sanchez Mejorada and chef Ada Valencia, created Laterra Artisan Harvest – a range of sauces, marinades and dips with the authentic flavours of Mexico.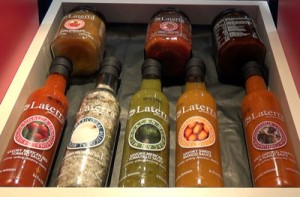 Carlos Sanchez Mejorada had the vision to create a brand that used all natural ingredients and no artificial preservatives so future generations could enjoy the real flavours of Mexico that his mother and grandmothers prepared in their kitchens.
Carlos, already a food producer, knew exactly where to source the best ingredients from local farmers that were fresh and free from chemicals.
Carlos later met chef Ada Valencia, head of the Slow Food movement in central Mexico. Ada is passionate about preserving the traditional cooking methods of Mexico going back thousands of years and collaborates with farmers that use traditional farming methods. Carlos invited Ada to work on recipes for Laterra Artisan Harvest where she was able to create recipes that were both traditional and others that were innovative using ingredients all native to Mexico and sourced locally.
Laterra Artisan Harvest sauces are named according to provenance
The products are all made using fresh ingredients, many of which are native to different regions in Mexico. This inspired them to name each sauce according its provenance. "Chihuahua Sauce" spicy tomato & peanut sauce, owns its name to the peanuts that are native to this northern state in Mexico. Michoacán Sauce is a Salsa Verde or Green Sauce made from tomatillos, native to this state. This Green Sauce is the most common culinary sauce in México. The Tomatillo, or Green Tomato, originated in México and is derived from the Aztec name tomatl. This sauce also contains Serrano Chilli Pepper, the most common fresh chilli pepper in Mexico.
Sylvie Perez Johns has been in the food industry and knew there was a gap in the market in the UK for Mexican sauces and marinades that used fresh ingredients and tasted better than mass produced sauces. Sylvie was introduced to Laterra Artisan Harvest by Mexican food entrepreneur and Laterra's Marketing Director Beatriz Gomez in 2014 and the rest is history. 
In the UK, Laterra Artisan Harvest has launched at some select Wyevale Garden Centre stores through Diverse Fine Foods and at Selfridges through importer & distributor MexImport. Laterra representative Sylvie Perez Johns commented, "The response from UK consumers has been really encouraging. People are having the opportunity to sample the real flavours of Mexico without all the preservatives and characteristics of mass produced sauces and are loving them. This is a great step for authentic Mexican food and artisan food producers in Mexico. The products are ideal for adventurous cooks and food lovers who are looking for an alternative to Tex-Mex. Laterra Artisan Harvest is authentic Mexican."   
The products are all 100% natural and gluten-free with no added preservatives.
Related topics
Related organisations