Barr adds flexible buildings to its expanding soft drinks manufacturing facility
AG Barr has added two buildings to provide highly flexible office space inside its new manufacturing facility in Milton Keynes…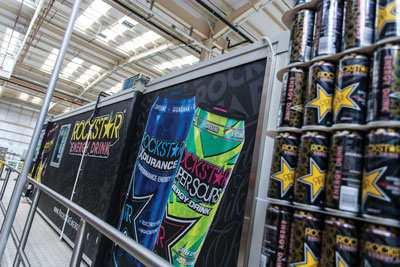 AG Barr, the soft drinks business responsible for well-known brands such as the iconic IRN-BRU, Rubicon exotic juice drinks, Strathmore spring water, Tizer and the distribution of Rockstar energy drinks in the UK, has chosen two buildings from Portakabin Hire to provide highly flexible office space inside its new manufacturing facility in Milton Keynes.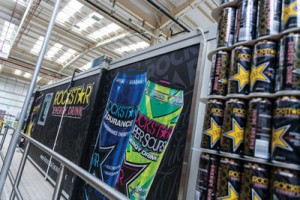 AG Barr has been making, moving, marketing and selling some of the UK's best-loved soft drinks brands for over 140 years. The company employs approximately 1,000 people and operates from nine sites across the UK with an annual turnover of £260 million in 2014. Barr's £41 million state-of-the-art production, warehousing and distribution centre at Milton Keynes operates a high-tech canning and carton production facility with the capacity to produce 400 million cans and 40 million cartons a year.
The company has now hired its second Portakabin Solus building to provide flexible office and meeting space on the shop floor for the next three years.
New flexible offices added to Barr's growing manufacturing facility at Milton Keynes
Both buildings have been 'wrapped' in the company's statement drinks branding to fit in with the manufacturing facility's high-tech appearance. The first building features the distinctive 'Rockstar' branding and the second is a 'Rubicon' drinks vinyl wrap. The resulting facilities are striking and lively additions to the production centre.
Commenting on the company's requirement, Tim Stacey, Factory Manager at AG Barr Milton Keynes, said, "We had a need for office and meeting space on the shop floor but because the manufacturing facility is still very new and growing, it is impossible to predict what our office requirements will be in three or four years' time. We wanted an office solution that we could extend or move around if we need to and which can be adapted to meet the company's changing needs. A Portakabin Hire building gives us far more flexibility."