Studies show Tate & Lyle's Soda-Lo Salt Microspheres decrease sodium intake
Two studies have shown that Tate & Lyle's Soda-Lo ® Salt Microspheres could potentially decrease daily sodium intake by up to 9 percent…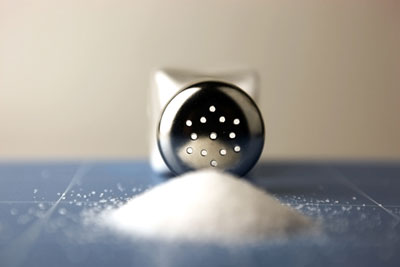 Two studies have shown that Tate & Lyle's Soda-Lo ® Salt Microspheres could potentially decrease daily sodium intake.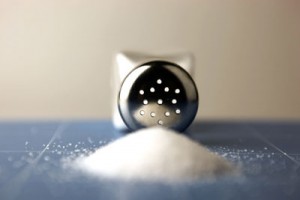 Sodium intake has been identified as a nutrient of public health concern due to its link to increased risk of hypertension, heart disease, and stroke. While authorities continue to call for people to lower their sodium intake, much progress still needs to be made and multiple solutions are necessary to meet the recommended maximum intake of 2,300 milligrams (equivalent to approximately 6g of salt) per day for the general population and 1,500 milligrams per day for at-risk groups.
Webinar: eBook: Thermo Fisher Scientific Food Integrity Collection 2017
Over the course of the year Thermo Fisher Scientific have provided expert comment on a whole swathe of issues including food fraud, origin testing and labelling regulations. This collection also provides access to Thermo Fisher's Food Authenticity webinar series for 2017, where experts delve into olive oil characterisation, gelatin speciation, honey and chromatography, and more.
Changing consumer behaviour is difficult, and some attempts to encourage individuals to lower dietary salt intake have largely proven to be ineffective. Thus, using technology like Tate & Lyle's Soda-Lo Salt Microspheres could be instrumental in improving dietary intake. Soda-Lo Salt Microspheres is a salt-reduction ingredient that can reduce sodium in certain foods through its technology, which turns standard salt crystals into hollow salt microspheres that efficiently deliver salt taste and functionality by maximising surface area.
Don't miss our new Brexit conference!
This unique event will help you address the impact on your business of the UK's exit from the EU, with presentations from Brexit thought-leaders, peer networking, debate and discussion.
The first study, using National Health and Nutrition Examination Survey (NHANES) 2007-2010 data that included over 17,000 participants, found that sodium reduction using Tate & Lyle's Soda-Lo Salt Microspheres could potentially decrease sodium intake by 230-300 milligrams per day (about 7-9% of total sodium intake among the US population depending on age and gender group).
Ingredients like Soda-Lo Salt Microspheres can provide immediate solutions to reducing sodium intake
A second study also used NHANES 2007-2010 data to model the potential impact of Soda-Lo Salt Microspheres on sodium intake in ethnic population subgroups who have higher risk for hypertension and associated diseases. Based upon potential usage of Soda-Lo Salt Microspheres, there was a reduction of 185-323 milligrams sodium per day, which translates to a 6.3-8.4% reduction of current sodium intake in ethnic population subgroups, representing a meaningful reduction in these subgroups whose current intake exceeds recommendations.
"Together, these two studies demonstrate how ingredient technologies like Soda-Lo Salt Microspheres can provide immediate solutions to reducing sodium intake while meeting consumer taste preferences, and ultimately improving public health," said Michael Harrison, PhD, Senior Vice President, New Product Development, Innovation and Commercial Development at Tate & Lyle. "Tate & Lyle is committed to providing food manufacturers with effective solutions that can help consumers lower their sodium intake and meet their current health and wellness needs."
Related topics
Related organisations