Lindt & Sprüngli announce above average sales growth in the first half of 2015
In 2015 H1, Lindt & Sprüngli succeeded in achieving above-average organic sales growth of +9.4% despite slowing and stagnating chocolate markets…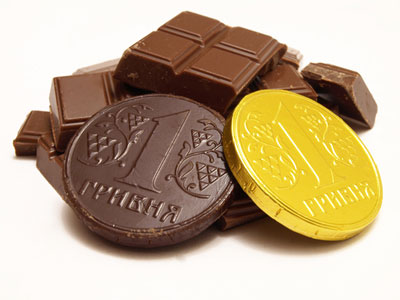 In the first half-year of 2015, Lindt & Sprüngli succeeded in achieving above-average organic sales growth of +9.4%.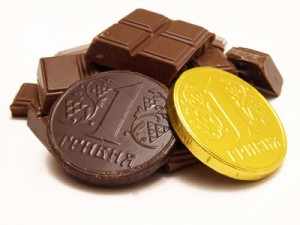 This is despite slowing and, in some cases,  stagnating chocolate markets and record-high prices for raw materials, as well as an extremely strong Swiss franc.
The solid growth of the group comes from the European core markets, North America as well as from emerging markets, and translates into further market share gains. In North America, the Company continues to grow double digits and reinforces an already strong leading position with the integration of last year's acquisition, the chocolate company Russell Stover. Including Russell Stover's share in sales, now consolidated for the first six months of 2015, growth in local currencies is up by +24.9%. This ongoing success confirms that Lindt & Sprüngli continues to be one of the most successful premium chocolate producers in the world.
Lindt & Sprüngli gained additional market share in the saturated European market
In the first half of 2015, the Lindt & Sprüngli Group and Russell Stover achieved consolidated sales of CHF 1.409 billion. This equates to an increase in Swiss francs of 17.4% compared to the previous year. Excluding Russell Stover, the Group's organic growth is above average, at +9.4%, reflecting significant gains in market share in all main strategic markets and segments. The negative currency effect on Group sales from the further strengthening of the Swiss franc amounts to -7.5%. The above-average sales trend is primarily due to volume growth, but was further boosted by innovative new product launches, the seasonal business and a constantly optimised product mix.
Key markets for chocolate such as Switzerland and Europe are largely saturated, with very little growth. Despite this extremely difficult market environment, Lindt & Sprüngli once again succeeded in gaining additional market share with above-average growth rates. In a flat Swiss chocolate market, Lindt & Sprüngli achieved good results. Lindt sales in Italy through modern retail channels, continue to grow. In Germany and France, increase in Lindt sales was well above the market average; in the UK, as well as in the US,  with the Lindt and Ghirardelli brands, Lindt & Sprüngli achieved double digit growth. With sales growth in the high double digits, Lindt & Sprüngli in Australia is doing particularly well. Impressive progress has also been achieved in developing markets, especially in Hong Kong and Japan, but also in Russia, Brazil and South Africa, partly due to the continued success of the "Global Retail" division which continues to expand its global store network.
Looking ahead, Lindt & Sprüngli is maintaining its 6-8% target for medium to long-term annual organic growth in this financial year.