AFS provides perfect recipe for Kinnerton Confectionery
AFS has completed the design, procurement and installation of an energy efficient compressed air system at the Kinnerton Confectionery's Yorkshire facility…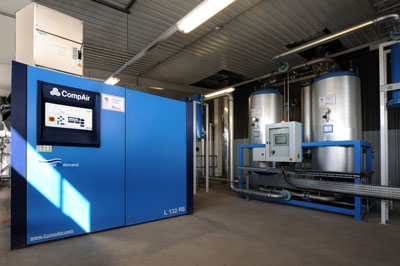 Less than a year after installing a bespoke chocolate filtration solution for leading UK confectionery manufacturer Kinnerton Confectionery, independent compressed air systems provider AFS has completed the design, procurement and installation of a new British Retail Consortium compliant and energy efficient compressed air system at the company's West Yorkshire facility.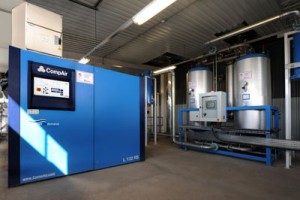 Established in 1978, Kinnerton Confectionery is Britain's largest manufacturer of chocolate and novelty confectionery, specialising in character licensing.
Producing over 10 million advents and 20 million Easter eggs per year, Kinnerton required a highly proficient supplier that would minimise disruption to its production facility and maximise the plant's process and energy efficiency.
Commenting on the successful completion of the project, Kinnerton's Engineering Manager, Mike Gee, said, "AFS has become a trusted partner to our team. They understand our requirements and have tailored a solution to meet our exact needs. Working with AFS has meant that our manufacturing processes are much more robust, energy efficient and constantly adhere to BRC standards."
The new compressed air system comprises of two 55kw compressors, a high efficiency heat recovery solution and variable speed drives along with a BRC compliant treatment package.
Air system is a further step forward in Kinnerton's commitment to sustainable manufacturing
Commenting on the project, AFS Ltd Managing Director, Andy Ryan, said, "During our last project with Kinnerton, we carried out a site wide audit of their compressed air usage. This data enabled us to put forward a much more efficient solution which copes with the variable compressed air demands of the plant."
It's a well-known fact that 10% of all electricity used in manufacturing is accounted for by compressed air, and 94% of this energy is converted to heat, which is often wasted. AFS specialise in recovering this energy, and redirecting it to other applications in the manufacturing process.
Using plate heat exchangers, AFS can recover heat from oil coolers, aftercoolers and drive motors. This heat is then used with the plant's incoming water supply in any application where heated water is required.
Mike Gee added, "This is a further step forward in meeting our company's commitment to sustainable manufacturing. Using VSD's and heat recovery techniques means a significant reduction in energy consumption and waste. Completion of this project also means the plant can satisfy production schedules with confidence and constantly achieve BRC compliance."