BrewDog's first USA brewery will launch in Ohio in 2016
BrewDog has formally announced its plans to open its North American headquarters and first production facility outside the UK in Canal Winchester, Ohio…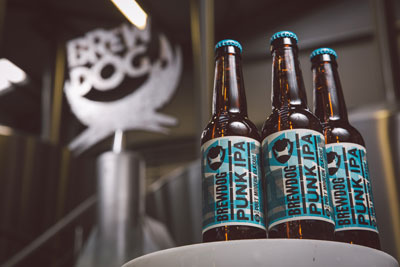 BrewDog has formally announced its plans to open its North American headquarters and first production facility outside the UK in Canal Winchester, Ohio.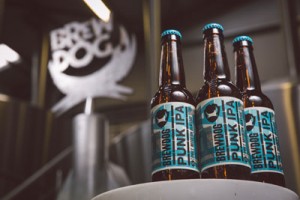 The brewery was inundated with enquiries after it revealed preliminary plans for its US expansion earlier this month, with the BrewDog facebook page noting unprecedented shares of the story, reaching more than 150,000 people.
James Watt, cofounder of BrewDog said, "The people of Ohio have absolutely bowled us over with their enthusiasm, passion for beer and warm welcome! Their reaction has been incredible, it's awesome to know we've made the right choice with where to lay the foundations for our American home, and we'll be throwing one helluva party to thank the locals for their support!"
BrewDog's investment in the brewing facility in Columbus will total $30.4million, including the construction of a 100,000 square foot facility in Canal Winchester, to be completed by August 2016. The site will be the main brewing site for all BrewDog USA's beer production, as well as boasting a restaurant, taproom and visitor centre.
BrewDog USA site will produce more than 85,200 barrels in its first year
The launch of BrewDog USA will generate 125 jobs at the Canal Winchester site, and the brewery has announced that it is recruiting for some senior positions immediately.
The site in Ohio will initially serve the US market with potential to export to other countries. It will produce more than 85,200 barrels in its first year of production, increasing capacity in years 2 and 3 until it reaches 852,000 barrels. 
James Watt continued, "Our international expansion plans have always been ambitious, but our intentions stateside are probably up there with some of the most ambitious, bombastic, exciting ventures we've ever embarked upon. America has one of the world's most eclectic, energetic beer scenes imaginable, and we're psyched to be pledging allegiance to the craft beer revolution in the USA.  Planet BrewDog just gained a continent."
BrewDog has announced that it will be funding the American expansion in part using finance raised via a US crowdfunding round; Equity for Punks USA. Equity for Punks has enabled the brewery to expand as quickly as it has done, and the fourth round of funding opened in Europe in April this year. In the first three weeks after launch, the brewery raised a world record-breaking £5million, a fifth of its £25million target. The amount raised broke the previous record set by BrewDog in 2013, when it raised £4.25 million (less costs) in just over six months.
The capital raised from investors in the latest round of Equity of Punks will be used to fund in particular the expansion of the BrewDog brewery and its international bar division, as well as launching new projects like a craft beer hotel, custom sour beer facility and a distillation plant.