PepsiCo increases full year earnings outlook and announces new leadership appointments
PepsiCo has reported organic revenue growth of 5.1% and core earnings per share of $1.32 for Q2, and has increased its full year earnings outlook…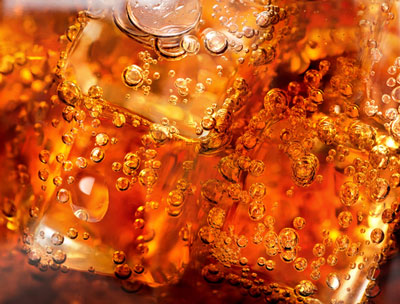 PepsiCo has reported organic revenue growth of 5.1% and core earnings per share of $1.32 for the second quarter.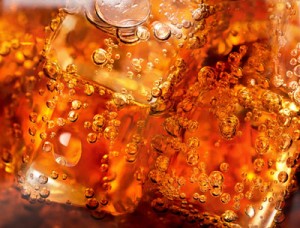 The Company has raised its earnings forecast for the year as cost cuts and prices. It is on track to deliver approximately $1 billion productivity savings and $8.5 to $9 billion cash returns to shareholders.  
"PepsiCo achieved strong financial performance in the second quarter. We delivered mid-single digit organic revenue growth, strong gross margin expansion and double-digit core constant currency EPS growth. Based on our year-to-date results and positive momentum in the businesses, we are increasing our full-year core constant currency EPS growth target to 8%," said PepsiCo Chairman and CEO Indra Nooyi.
"Our results also reflect our keen focus on innovation, brand building and marketplace execution. Through scientific R&D and strategic insights, we are developing sustainable innovation to offer consumers the range of food and beverage choices they're looking for and creating a powerful platform for growth. As a result, we continue to drive growth for our retail partners. Notably, in the second quarter, PepsiCo was once again the largest contributor to retail sales growth in the US, our largest market, among all food and beverage manufacturers, with over $400 million of retail sales growth in all measured channels." 
PepsiCo announces a number of new leadership appointments
PepsiCo announced a series of leadership appointments yesterday ahead of its second quarter results.
Hugh Johnston, executive vice president and chief financial officer, is being named vice chairman. He will continue to serve as CFO, as well as oversee the Quaker Foods North America business and PepsiCo's global e-commerce organisation. In addition, he will now have responsibility for the company's global business and information solutions function, which provides information technology systems and solutions across PepsiCo.
The move follows PepsiCo's appointment of Mehmood Khan, executive vice president and chief scientific officer, to vice chairman earlier this year. In his role, Khan leads PepsiCo's global sustainability agenda and identifying new ways to embed sustainable business practices across all facets of the company's business. He continues to lead PepsiCo's global Research & Development organisation.
Other appointments are:
Eugene Willemsen, currently president, PepsiCo Lipton, has been named executive vice president, Global Categories & Franchise Management.
Brian Newman, currently senior vice president and general manager, Global E-Commerce, has been named executive vice president, Global Operations.
Laxman Narasimhan, currently CEO, Latin America Foods, has been named CEO, Latin America.
PepsiCo to combine food and beverage businesses in Latin America
Narasimhan's appointment accompanies a realignment of certain reportable segments of PepsiCo's business that will begin in the third quarter of 2015. The company's food and beverage businesses in Latin America will be combined and reported as Latin America, creating a Latin America segment consistent with PepsiCo's other international segments, which are managed as integrated food and beverage businesses.
PepsiCo Americas Beverages will be renamed as North America Beverages, led by CEO Al Carey.
PepsiCo's Sub-Saharan Africa business, which is currently part of the Asia, Middle East and Africa division, will move to the Europe segment, which is renamed Europe Sub-Saharan Africa (ESSA). As a result, the Asia, Middle East and Africa segment (AMEA) will be renamed as Asia, Middle East and North Africa (AMENA). Ramon Laguarta will continue as CEO of ESSA, while Sanjeev Chadha will continue as CEO of AMENA.
"These executives are highly respected leaders across PepsiCo and they bring unique strengths to their new roles," said Nooyi. "They each possess the strategic acuity, global mindset and operational know-how to succeed in today's dynamic business environment, and they will play key roles in driving our business forward."