Is gluten-free nutritionally better for you?
A new study, led by The George Institute for Global Health, aimed to find out if gluten-free products are healthier than their gluten counterparts…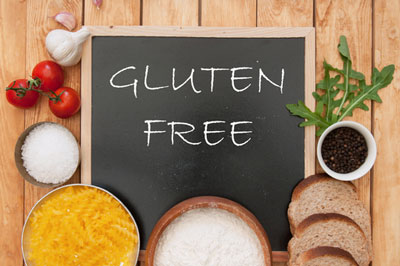 Many people are switching to gluten-free foods as they perceive gluten-free to be healthier than gluten foods – even those that do not have health problems associated with gluten.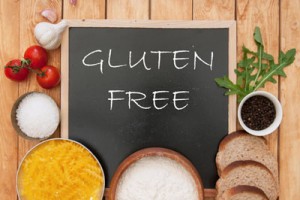 A new study, led by Dr Jason Wu from The George Institute for Global Health, aimed to find out if gluten-free products are healthier than their gluten counterparts.
In the largest study of its kind in Australia, the research team looked at more than 3,200 products across ten food categories.
Don't miss our new Brexit conference!
This unique event will help you address the impact on your business of the UK's exit from the EU, with presentations from Brexit thought-leaders, peer networking, debate and discussion.
"There has been a tidal wave of gluten-free products coming onto the market in recent years and many people have been caught in the wash as they search for a healthier diet," Dr Wu said. "The foods can be significantly more expensive and are very trendy to eat, but we discovered a negligible difference when looking at their overall nutrition.
"Gluten-free products are necessary for people with coeliac disease, but this information is important because of their broader use in the community."
Dr Wu said the research compared the nutritional content in core foods like breads and pasta that were staples in a balanced diet, as well as junk foods such as potato chips, sweet biscuits, and lollies.
Sugar and sodium content was very similar in gluten and gluten-free foods
"In the core foods we found significantly lower levels of protein in gluten-free foods, but the remaining content such as sugar and sodium was actually very similar," Dr Wu continued.
"The same was the case in the discretionary foods, with almost no difference in their nutritional make-up. Many people need gluten-free food, but there is a growing group who are only trying it for its apparent healthiness. However, we found on average that gluten and gluten-free foods are just as healthy, or unhealthy as each other."
Dr Wu said consumers should be aware of the so-called health halo effect.
"Fancy labels on gluten-free foods have the potential to be used as a marketing tactic, even on products that traditionally don't have any gluten in them anyway," he said. Misinterpretation by consumers, especially of junk foods, that gluten-free means they are healthy is a real concern. Whole grains along with fruit and vegetables are an important part of a healthy diet, while highly processed junk foods should be avoided.
"Consumers can also use the Health Star Rating system which helps them to compare the healthiness of different products, regardless of whether they are gluten-free or not."