FrieslandCampina opens dairy zone in Vietnam
FrieslandCampina Vietnam has held an opening ceremony of their sustainable dairy zone in the northern province of Ha Nam…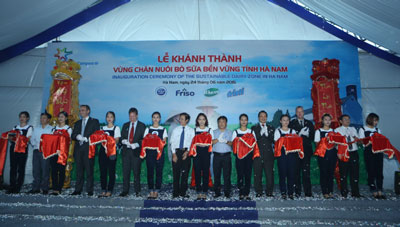 FrieslandCampina Vietnam held an opening ceremony of their sustainable dairy zone in the northern province of Ha Nam on June 24.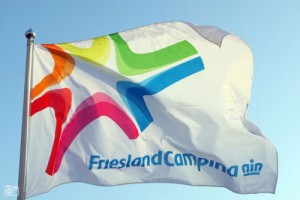 The 66-ha dairy zone in the municipality of Moc Bac, is to become a model dairy zone in Ha Nam province.
The ceremony is an important milestone in "The development of sustainable dairy zones in Vietnam" project, which is a partnership with the Ha Nam authorities and Dutch authorities, as part of the Facility for Sustainable Entrepreneurship and Food Security.
The dairy zone will consist of 50 dairy farms and will create 345 jobs
The goals of the project:
establish and develop specialised dairy zones for family farms
contribute to the nation's food security
create jobs
reduce milk imports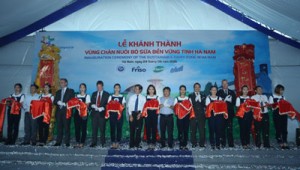 The plan includes the establishment of eight more dairy farms in the 66-hectare dairy zone by the end of 2018, in addition to the two pilot farms already established. Eventually the specialised dairy zone will consist of 50 dairy farms and produce at least seven million kilogrammes of fresh milk per year and create 345 jobs.
The main partner in the project, FrieslandCampina Vietnam will be responsible for the management, execution and direct investment in building the specialised dairy zone in Ha Nam province.