JBS USA Pork agrees to acquire Cargill's pork business
JBS USA Pork has agreed to acquire Cargill's US pork business for $1.45 billion. Completion of the acquisition is subject to regulatory review and approval…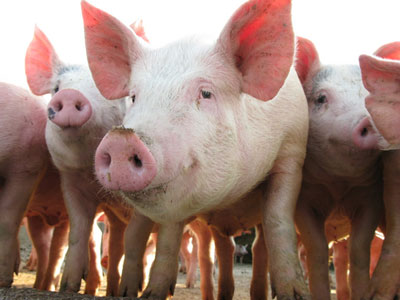 JBS USA Pork has agreed to acquire Cargill's US-based pork business for $1.45 billion.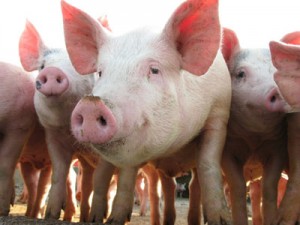 Completion of the acquisition is subject to regulatory review and approval.
"Today's announcement of our agreement to purchase the Cargill pork operations is a strategic investment in the long-term growth of our domestic and global pork business and demonstrates our continued commitment to the U.S. livestock sector," said Martin Dooley, president and COO of JBS USA Pork. "This transaction will strengthen our position as a producer and supplier of all major animal proteins around the world, and provide increased opportunities for our producer partners and key customers."
JBS USA Pork's purchase includes two meat processing plants, five feed mills and four hog farms
Included in JBS USA Pork's acquisition of Cargill's pork business are two Midwest meat processing plants, one in Ottumwa, Iowa, and the other at Beardstown, Ill. Both plants were acquired by Cargill in 1987, and in 2014 they processed a total of 9.3 million hogs. The purchase by JBS also includes five feed mills (two in Missouri, and one each in Arkansas, Iowa and Texas), and four hog farms (two in Arkansas and one each in Oklahoma and Texas).
"The strengths of the JBS and Cargill pork businesses are complementary. Together, they promise to offer enhanced service to customers and more opportunities for employees and hog producers while providing an important source of protein to consumers around the world," said Todd Hall, Cargill senior vice president.
JBS first entered the US pork market with the acquisition of Swift & Company in 2007 and has steadily improved performance ever since. The company has more than 6,000 team members and the total daily capacity to process more than 50,000 hogs at processing facilities in Marshalltown, Iowa; Worthington, Minn.; and Louisville, Ky. The announced transaction will enhance JBS USA Pork's ability to meet increasing global demand for high-quality, innovative fresh and frozen pork products.