Bowman Ingredients invests millions in gluten-free production facility
Bowman Ingredients has announced plans for a multi-million pound investment in the UK's first dedicated production facility for gluten-free products…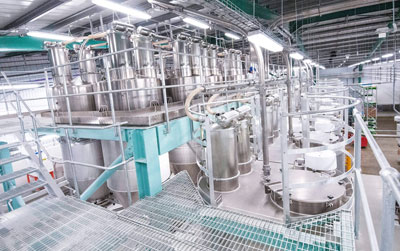 Bowman Ingredients, a specialist in the production of coating systems for customers in the global food processing industry, has announced plans for a multi-million pound investment in the UK's first dedicated production facility for gluten-free products.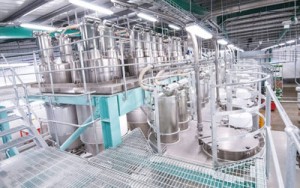 The facility will be the first of its kind in the UK to be dedicated solely to the development and production of gluten-free crumb systems.
Bowman Ingredients CEO Rory Bowman said, "This investment marks a major step in our global business growth strategy. Gluten-free crumb systems already account for a significant share in our total breadcrumb business and we are forecasting that this substantial growth story will continue."
Bowman Ingredients is a major player in the supply of gluten-free crumb systems and food coatings for the food processing industry worldwide. With headquarters and two production facilities in Hitchin, Hertfordshire, Bowman Ingredients also has manufacturing sites in South Africa, Australia and Thailand.
Bowman Ingredients supplies coatings for many well-known chicken products
The gluten-free category is continuing to see year-on-year growth in both the retail and foodservice sectors in the UK and Europe. Analysts predict the gluten-free market will continue to boom with several more years of increasing sales. Recent research shows the value of the UK gluten-free market is set to rise to £500 million by 2019.
Rory Bowman added, "Major supermarkets and restaurant chains are currently driving gluten-free products further into the mainstream in the UK and Europe to meet consumer demand. We believe that the gluten-free category presents food processors with a massive opportunity. A key focus is on the development of gluten-free crumb coatings and batters for fish and poultry, with no compromise on quality compared to standard coatings, whilst maintaining a clean label declaration."
Due to be operational within the next 12 months, Bowman Ingredients' dedicated gluten-free manufacturing facility will feature the latest production equipment and enhanced processing technology. This will ensure that all coatings products and ingredients will be produced to a specification of less than 5ppm (parts per million) of gluten.
Related topics
Related organisations