Dairy UK confident about future of UK dairy sector; First Milk chairman to step down
The dairy industry must retain its confidence and take advantage of future opportunities to grow, said Dairy UK Chairman Billy Keane yesterday…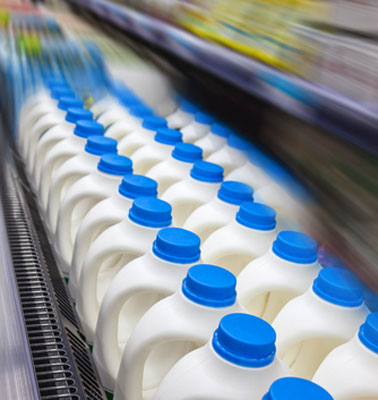 The dairy industry must retain its confidence and take advantage of future opportunities to grow, said Dairy UK Chairman Billy Keane yesterday at the Dairy UK Annual Dinner in London.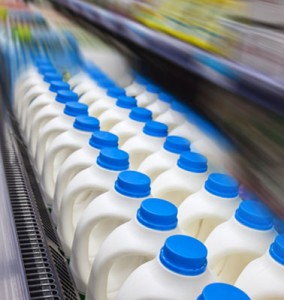 Addressing political and industry leaders, Mr Keane said, "We are all acutely aware that the last twelve months have brought their share of uncertainty. However, we must be confident in the long-term future of our dairy industry.
"We know that the fundamentals of the market are right and that our industry has unique prospects and a bright future ahead. We embrace the challenges wholeheartedly and I have every confidence that we will be able to seize opportunities to further the interests of our great industry. Now is our chance to get in the game and become the global player we're expected to be."
Mr Keane also highlighted a number of achievements in the UK dairy industry this year, including:  
Capital expenditure by Dairy UK members reached almost £1.3bn within the last decade
The industry led the way in terms of environmental stewardship and achieved a 15% improvement in energy efficiency since 2008
The industry developed new tools to guarantee the highest and most robust standards of food safety
Global dairy demand "to rise dramatically" in coming years
Guest of Honour, New Zealand High Commissioner to the UK, Mr Lockwood Smith, said, "Global dairy demand is set to rise dramatically in the coming years, bringing new opportunities for dairy producers and processors to work together. In fact, the changing nature of the value chains means that synergies available from joint investment strategies will lead to far greater success than going it alone."
Dr Judith Bryans, Chief Executive of Dairy UK said, "One of our key priorities remains creating an environment in which our dynamic dairy industry can thrive and ensuring there is ample recognition for how good our products taste, how safe they are and how they make a difference to the nation's diet.
"We want to bring public health and the role of dairy right back to the top of the agenda and address how dietary policies, whether developed in the UK or in Brussels, affect the dairy industry and the consumer. In the next few weeks every MP, MSP, AM and MEP will receive a copy of our latest report which will deliver the facts on dairy and health to their doorsteps."
Sir Jim Paice to step down as chairman of FirstMilk
The optimism expressed during the Dairy UK meeting may not be shared by First Milk at the moment. Earlier this month, First Milk announced that losses in 2014 amounted to £22 million. This was followed by the announcement yesterday that Sir Jim Paice will step down as chairman of the business after less than two years in the position.
Chairman Sir Jim Paice commented: "As you will be aware from recent milk price announcements around the globe, commodity markets are continuing to decline. While the turnaround actions that have been taken over the last 2 months have improved our trading position, we also have to factor in the impact of lower commodity prices. I know this is further disappointing news, which I regret.
"With the turnaround programme now gathering pace and the timescales for an external review agreed, I believe the time is right to announce my intention to step down as chairman of First Milk."
Sir Jim Paice continued, "In my letter last week I said that I believe the Board needs more people with real commercial and business skills. That means I think there has to be significant change in the constitution of the Board, and that includes the chairman role."
First Milk recently appointment Mike Gallacher as new CEO of the business. Since his arrival, the business has embarked on a turnaround programme and is concurrently engaged in a full strategic review. The programme has included setting up focused Business Unit Teams, a range of significant cost reductions and the establishment of new milk pools. Mr Gallacher also hinted at a Board shake-up when the 2014 losses were announced.