Anheuser-Busch to invest more than $1.5 billion in its US operations
Anheuser-Busch is to invest more than $1.5 billion in its US brewing, agriculture, packaging and distributing operations by 2018…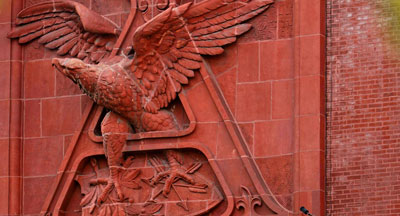 Anheuser-Busch is to invest more than $1.5 billion in its US brewing, agriculture, packaging and distributing operations by 2018.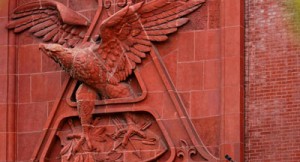 Anheuser-Busch hopes that these investments will support growth of its brands. The beer giant plans to spend an estimated $850 million on brewery and packaging expansion projects, $220 million on product innovation initiatives and $720 million in sustaining and increasing efficiency of its existing footprint.
"Our beers lead their categories because we hold quality at the centre of every beer we produce and invest in our brands through talented people, new innovation and advanced operations," said Joao Castro Neves, president of Anheuser-Busch InBev North America. "We have demonstrated commercial success from recent investments which increases opportunity for future projects. When we make investments in our local communities it is good for all stakeholders, including employees, local legislators and community leaders – they are critical to our success."
Anheuser-Busch invested more than $1 billion across its US operations between 2011 and 2014
From 2011 through 2014, Anheuser-Busch invested more than $1 billion across its US operations. These capital expenditures included resources to maintain state-of-the-art brewing processes, advance environmental projects, and install equipment for new products and innovations. During this time, Anheuser-Busch introduced several new products, expanding its presence in the flavoured malt beverage (FMB) and cider categories and driving consumer interest in new packaging of its core brands, including:
Introduced the recloseable 16-ounce aluminum bottle in 2014 and 25-ounce can in 2013;
Expanded Bud Light Lime Lime-A-Rita family to become a 2 million barrel brand produced at three breweries; and
Rolled out new cider products including Stella Artois Cidre and Johnny Appleseed, gaining more cider market share.
Investments to modernise and add equipment at brewery and can plant facilities ensured the beer company could deliver these innovations. In addition, the US facilities focused on continuous improvement and increasing efficiency.
"Upholding our high-quality brewing standards requires significant financial commitment for equipment, technology and skilled people," said Pete Kraemer, vice president of Supply for Anheuser-Busch. "In addition to investing in operations, we contribute to our local communities through environmental sustainability initiatives that drive our water conservation, energy savings, and recycling efforts."
In 2015, several projects are underway, including:
$150 million expansion project at the St. Louis-area Metal Container Corporation facility to increase production of the popular Bud Light aluminum bottles;
$45 million to build new can line and additional warehouse at Fort Collins brewery to produce the slim, 12-ounce can style;
$20 million in capital investments at the Los Angeles brewery to add new water efficiency and treatment capabilities;
$11 million to develop and integrate new products, including Bud Light MIXXTAILs and Oculto across multiple breweries.