DMK Group closes gap to Europe's top five
With a turnover of 5.3 billion euros, the DMK Group successfully built on the previous year's excellent results in the past fiscal year…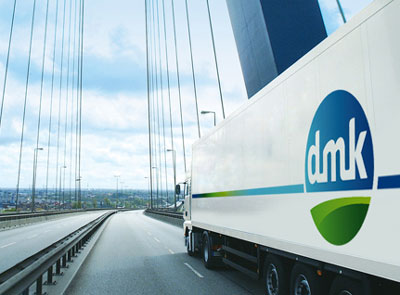 With a turnover of 5.3 billion euros, the DMK Group successfully built on the previous year's excellent results in the past fiscal year.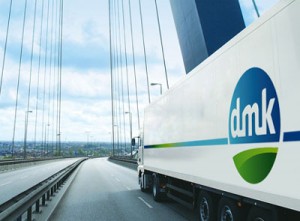 Despite the volatile market environment and falling prices for a number of dairy products, turnover increased by 13 million euros. The recently decided merger with the Netherlands' second-largest cheese manufacturer, DOC Kaas, will rank the DMK Group sixth in the European rankings. The two companies together process around 8 billion kilos of raw milk every year.
Dr Josef Schwaiger, CEO of DMK Group, commented, "With a turnover that is actually slightly higher than last year's and an improved equity ratio of 37.5%, we are on a very sound footing economically. On this financially secure base, we are well positioned for future market fluctuations and further investments. In a highly volatile market, we have demonstrated that we are on the right track as Germany's largest dairy cooperative".
The DMK Group re-invests profits into developing new technologies and innovative products and into an attractive environment for its employees and dairy farmers as well as driving expansion in its sales markets. The majority of the capital expenditure of around 200 million euros for the year under review went towards expanding production facilities and sites. Investments included the new ArNoCo whey factory in Nordhackstedt, the new mozzarella cheese-making plant in Georgsmarienhütte and the cutting-edge milk powder plant in Zeven, which is to open shortly.
DMK Group's Oldenburger brand is flourishing in China
The DMK Group's focus is on profitable growth in its four strategic business units – Dairy Products, Cheese, Ingredients and Subsidiaries – in the German and international markets. With attractive products and marketing concepts that are aligned with consumers' wants, the DMK Group further boosted its domestic brand MILRAM's leadership position in the last year. Export brand Oldenburger flourished in the international market, particularly in growth countries such as China. Another important component to DMK Group's success is Research and Development. The Company's Milk Innovation Centre worked on a large number of projects last year and applied for several patents.
DMK Group is looking to further expand its earning power through alliances and strategic partnerships. Current examples are the ArNoCo joint venture, of which DMK and Arla Foods each own 50%, and the merger with Dutch cheese-maker DOC Kaas. ArNoCo went into production last year. This joint venture at DMK's Nordhackstedt site processes the whey produced by DMK's cheese-making operations – around 700,000 tonnes every year – to make whey protein concentrate and lactose.
The merger with DOC Kaas is a milestone for the cooperative-based DMK Group, says Dr Schwaiger, "For us, obtaining the consent of DOC Kaas's cooperative members is proof of people's confidence in our long-term corporate strategy. It encourages us to continue rigorously along the path we have taken".