Barry Callebaut opens first Cocoa Application Centre in Asia Pacific
Barry Callebaut Group, a leading manufacturer of high quality chocolate and cocoa products, has opened its first Cocoa Application Centre in Asia Pacific…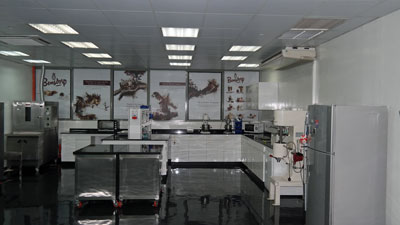 Barry Callebaut Group, a leading manufacturer of high quality chocolate and cocoa products, has opened its first Cocoa Application Centre in Asia Pacific.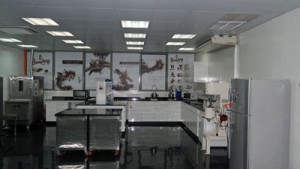 The Cocoa Application Centre is equipped with state-of-the-art equipment, a demo kitchen, a small-scale production line and additional workspace areas. It extends Barry Callebaut's offering to industrial customers by providing prototype and concept development, product and process troubleshooting and sensory evaluation. In addition, the Centre offers technical assistance and training for cocoa products as well as cocoa product and ingredient research.
Located in Pasir Gudang, Malaysia, the Cocoa Application Centre is adjacent to one of Barry Callebaut's largest cocoa factories in Asia Pacific. The proximity to a rich supply of cocoa ingredients, as well as the sensory experts at the factory, will facilitate the frequent testing and tasting required in the creation of new products, applications and processes.
Barry Callebaut will create the consumer products of tomorrow at the new Cocoa Application Centre
Peter Boone, Chief Innovation & Quality Officer of the Barry Callebaut Group, said, "With rising incomes in Asia Pacific, consumer taste is evolving; they are asking for more sophisticated flavours and colours. Cocoa, like no other ingredient, can give them this. In our new Cocoa Application Centre in Pasir Gudang, we will work closely with our industrial customers to co-create the consumer products of tomorrow: unique products that taste delicious, look appealing and are easy to process."
Edmund Ee, Barry Callebaut's President for Cocoa Asia Pacific, added, "Barry Callebaut has the longest experience in cocoa manufacturing, and its premium powder brand Bensdorp™ will celebrate its 175th anniversary this year. Building upon this strong European heritage, our new Cocoa Application Centre in Asia Pacific reflects our strategic commitment to innovation and to creating value-added services for our customers. Our expertise in innovation, coupled with their market know-how, will enable our customers to differentiate their products and to drive future growth."
Pasir Gudang Cocoa Application Centre will initially concentrate on beverage, bakery, confectionary and ice cream applications
The new Cocoa Application Centre will have the opportunity to draw upon the expertise and resources of Barry Callebaut Group's strong global research and development capabilities and facilities of 18 Chocolate Academy centres, 12 Application Centres and 19 Pilot Plants. It will initially focus on beverage, bakery, confectionery and ice cream applications as well as the potential offered by cocoa ingredients in these products, and build its capabilities in colour, flavour matching and enhancement.