Graeme Pitkethly to succeed Jean-Marc Huët as Unilever's Chief Financial Officer
Unilever's Chief Financial Officer, Jean-Marc Huët, has decided to step down from his role and Graeme Pitkethly has been announced as his successor…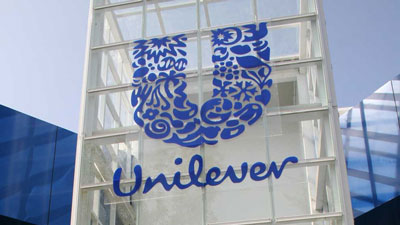 Unilever's Chief Financial Officer, Jean-Marc Huët, has decided to step down from his role and from the Boards of Unilever PLC and Unilever N.V. Graeme Pitkethly has been announced as his successor.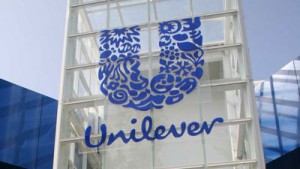 Pitkethly will become a member of the Unilever Leadership Executive on 1 October 2015 and he will be proposed for election to the Boards of Unilever N.V. and PLC at the Annual General Meetings in April 2016.
Pitkethly, 48, joined Unilever in 2002 and is currently Executive Vice President of the Unilever UK and Ireland business. Prior to this he has held a number of senior financial roles within Unilever, including Head of M&A, Head of Treasury, Pensions and Tax and Chief Financial Officer of Unilever Indonesia. Prior to his current role Pitkethly was the Senior Vice President Finance of the Global Markets Operation. He brings considerable internal and external experience to the role having spent the earlier part of his career in senior corporate finance roles.
Graeme Pitkethly will succeed Huët as Chief Financial Officer from 1 October 2015
Huët said, "I have had an excellent and very rewarding period of time at Unilever and fully achieved what I set out to do when I joined the organisation in 2010. I am delighted with the progress Unilever has made over the past five and a half years and particularly the work we have done to strengthen the overall Finance function. I am now looking forward to ensuring a seamless transition to my successor, Graeme Pitkethly, and then spending some time deciding what new opportunities to pursue".
Michael Treschow, Chairman of Unilever, said, "I greatly appreciate Jean-Marc's contributions, both as Unilever's Chief Financial Officer and as a fellow board member and I wish him every success in the future".
Paul Polman, Chief Executive of Unilever, said, "I would like to thank Jean-Marc for the contributions he has made over the past five and a half years. As a member of the Unilever Leadership Executive and Unilever's Board of Directors he has played an important role in helping to steer Unilever through one of its most successful periods. Importantly, he has helped to build and strengthen Unilever's standing with the financial community and has spent considerable time in developing a strong internal talent pipeline, which is today reflected in the appointment of Graeme Pitkethly. He leaves Unilever with the Group in sound financial health and with the Finance function significantly revitalised. We all wish him every success in the future.
"We welcome Graeme as Unilever's Chief Financial Officer and a member of the Unilever Leadership Executive as of 1 October 2015. His broad financial experience, deep operating knowledge and track-record in both business and people development make him an ideal addition to help Unilever through the next stages of its transformation to a sustainable competitive and profitable company in its industry."