First Milk announces turnaround plan with goal of providing better return for farmer members
First Milk has announced a series of changes which are key to addressing the unprecedented challenges faced by the Company over the past nine months…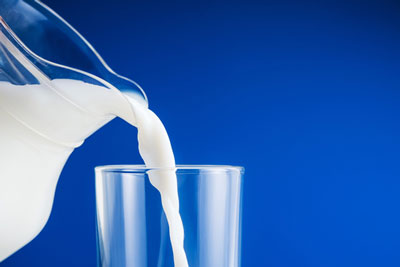 Over the past nine months, First Milk and its farmer members have been impacted heavily by the unprecedented challenges facing the dairy industry.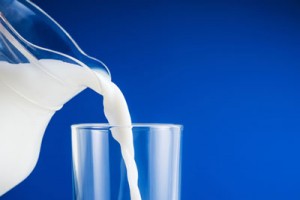 This backdrop has highlighted strategic and operational issues within the business that must be addressed.
Since his appointment a month ago, First Milk's new CEO, Mike Gallacher, has been working with the Board and Executive teams to develop a turnaround plan for First Milk with the goal of providing a better return to farmer members. The aim is to develop a business that is focused on providing great service and value to its customers; that is highly efficient; and is relentlessly focused on its core operations.
As such, First Milk has announced a series of changes which are key to delivering that turnaround. These changes follow the announcement two weeks ago of the appointment of three externally recruited senior executives to the First Milk management team. In addition, the company will be appointing a new senior Non-Executive Director to the main Board very shortly, replacing Bob Stott who stepped down at the end of 2014.
Additionally, Sir Jim Paice, chairman of First Milk, has announced that an independent review will be conducted of the governance and commercial learnings from the business's recent disappointing performance.  This review will seek to identify clear recommendations which will be shared with members by summer 2015.
First Milk has proposed for up to 70 job roles to be removed
The changes include a programme of significant cost reductions across the business, including proposals for up to 70 job roles to be removed. The proposed reduction represents up to 50% of the roles within First Milk head office and support teams.
First Milk has also proposed a new approach to milk pricing. The collapse of dairy markets and the significant increase in milk volumes during 2014/15 exposed weaknesses in First Milk's existing milk pricing system.  From 1st June 2015, pricing will be based on net commercial returns from First Milk's manufacturing sites and customers. 
As part of this, the tightest and closest milk fields have been identified which will be used to service those outlets most effectively. First Milk will have four Manufacturing and three Balancing milk pools:
Farms located around our Arran, Campbeltown, Lake District and Haverfordwest creameries will make up the manufacturing pools
Farms located on the Scottish mainland, within Northern England, and the Midlands of England/ East Wales will make up the balancing milk pools
The First Milk Board has also agreed a £3.3m reduction in member payments and this has been built into the Company's milk prices, equating to an average price reduction of 0.33ppl.
First Milk's CEO will be explaining details of the turnaround plan to members in early May
Mike Gallacher, CEO, said: "None of the decisions announced today have been taken lightly, but they are necessary steps in the process of rebuilding a secure and stable future for First Milk, its members and its employees.  As a team, our aim will be to provide every support for those impacted in the coming months.
"First Milk plays an important role in many rural communities across the UK and continues to value the support it has received from all our stakeholders. Our strategy is aimed at continuing to restore the health of First Milk so that we can support those communities through delivering better prices for their milk. "
Mike Gallacher will be explaining the detail of the turnaround plan to First Milk's members at meetings scheduled during the first two weeks of May.