Production begins at new £600,000 Buttermilk Confectionery Co site
The Buttermilk Confectionery Co has completed its biggest investment to date by moving all production to brand new £600,000 premises…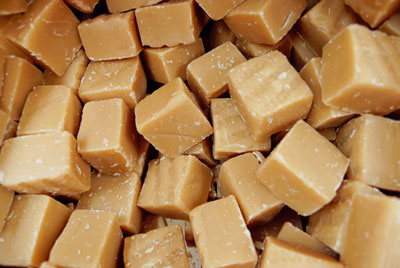 A Cornish confectionery company has completed its biggest investment to date by moving all production to brand new premises.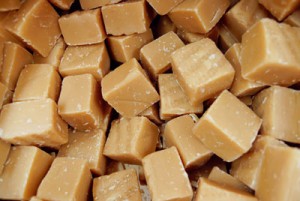 The Buttermilk Confectionery Co has invested £600,000 in a new site, tripling production space and creating six new jobs.
Husband and wife team David and Tracy Goad moved from London to take over the 50-year-old company from David's parents in 2010.
Tracy said, "This is a major milestone in the Buttermilk story and we're really excited for the next chapter. We're operating on a much larger scale but the core of what we do will always remain: we are an artisan producer, hand making our products in open copper pans with quality ingredients."
Buttermilk Confectionery Co, a family-run business which predominantly produces fudge, acquired the 1.75 acre site on the Bodmin Cooksland Industrial Estate in June 2014 for £350,000. A further £250,000 was spent on its transformation and new machinery. The new premises offers an improved production flow with a spacious layout and includes a new confectionery kitchen; showroom; warehouse; office space; and staff facilities.
The move is a vital step towards gaining SALSA (Safe and Local Supplier Approval) and BRC Global Standards accreditation. The investment will also improve efficiency and product consistency in addition to significantly increasing output.
New machinery allows Buttermilk Confectionery Co to produce 1,500kg of fudge each day
David said, "We have a product that we're very proud of and our next step is to get our confectionery listed in a greater range of retailers, for which we need BRC Global Standards accreditation. Our previous factory in Wadebridge wasn't equipped for this, but now we are able to achieve it as well as meet large demands.
"We've spent around £100,000 on new machinery which drastically improves our efficiency. We're easily able to produce 1,500kg of fudge each day, compared with 1,200kg previously."
The move to the new premises also created six new jobs at Buttermilk Confectionery Co, including three skilled technician roles and sales and marketing positions.
David added, "The move means we can maintain the same passionate, well trained and loyal staff by employing them year round without the need for temporary labour in the summer. It has been really positive for all our employees, with some even saying they feel like they've been promoted. Ultimately we want to have a steady, manageable work load, which the new machinery and space allows us to do. We'll be able to ensure the same quality of our products by having the same people working with us throughout the year."
Using locally-sourced ingredients, Buttermilk Confectionery Co produces over 70 different flavours of fudge and a range of confectionery including brittle, toffee, truffles and Turkish delight.