Pastoralist Knowledge Hub aims to give a voice to millions
The Pastoralist Knowledge Hub has been launched to help millions of pastoralists raise their voices in international policy debates…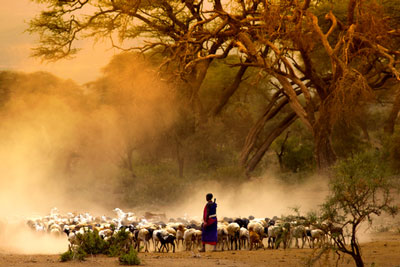 A new online knowledge hub has been launched to help millions of pastoralists to raise their voices in international policy debates and share valuable information to strengthen their agricultural livelihoods.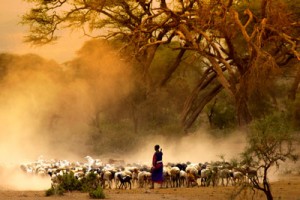 The Pastoralist Knowledge Hub – launched today by The Food and Agricultural Organisation of the United Nations (FAO), the European Union and other partners – will enable mobile livestock keepers to connect, to meet and discuss issues like agricultural innovations or land regulations and find shared solutions to common challenges.  
Pastoralist Knowledge Hub provides a forum for pastoralists to voice their concerns
"Pastoralists are able to produce food where no crops can be grown. Yet, their concerns are poorly heard by the international community," Helena Semedo, FAO Deputy Director-General, said on Monday. "This hub is an important platform to help them project their voices, share knowledge, and affect policy debates."
The hub also offers a growing database of research on pastoralism, contacts for a worldwide network of pastoral representatives, and discussion forums for pastoralist networks and partnering institutions. It also includes a mechanism that lets pastoral communities nominate and select representatives to global forums such as the Committee on World Food Security.
Seven regional meetings with pastoralist networks to shape the initiative are being held until October 2015.
Pastoralists remain important producers of livestock, meat and milk
The several hundred million pastoralists who manage the world's rangelands rely on a rich legacy of traditional knowledge and mobility to survive in the harshest environments on the planet.
They remain important producers of livestock, meat, milk, hair and hides and in many countries produce more than half of agricultural GDP.
Livestock grazing on pastoralist rangelands also provides valuable benefits to ecosystems, including helping to recycle plants back into fertile soil and controlling the growth of bush and weeds.
Despite their importance to food production and ecosystems, pastoralists have traditionally been marginalised in decision-making on matters like the decrease of rangelands and the disruption of their mobility routes that negatively affect their lives and livelihoods. 
The Pastoralist Knowledge Hub brings together partner institutions including the African Union, the European Union, the International Fund for Agricultural Development, the International Union for Conservation of Nature, the United Nations Environment Programme, the World Bank and non-governmental organisations as well as pastoralist civil society groups.
These organisations can share their work and resources on pastoralism and actively consult with pastoral networks.
"The new Hub aims to bring all groups and organisations together to voice pastoral concerns to the international community," said Lalji Desai, Secretary General of the World Alliance of Mobile Indigenous Peoples.