Newburn Bakehouse by Warburtons launches first Free From artisan loaves
Newburn Bakehouse by Warburtons has launched its first Free From artisan range: the Classic White Artisan Loaf and the White Sourdough Artisan Cob…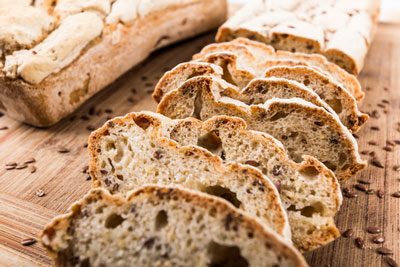 Newburn Bakehouse by Warburtons has launched the first Free From artisan range to be seen on the Free From aisle: the Classic White Artisan Loaf and the White Sourdough Artisan Cob.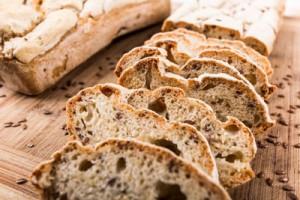 Following the launch of its new Farmhouse Loaves and Soft Round Rolls in October, these unique products see Newburn Bakehouse expanding further its already large selection of gluten, wheat and dairy free products.
The products are made in small weekly batches by dedicated bakers using traditional artisan processes such as hand-moulding the dough, and hand packing the finished product, in order to meet the increasingly growing consumer demand for high-quality Free From products, especially within the bread category.
The Classic White Artisan Loaf and the White Sourdough Artisan Cob will begin as exclusive products in 121 Sainsbury's stores for three months before possible expansion into other retailers.
Chris Hook, Free From Director, Warburtons, said: "Newburn Bakehouse was established to ensure that those with food intolerances or those choosing to eat gluten and wheat free could enjoy the same great quality and taste that Warburtons families across the UK do, and the launch of these artisan products is evidence of our continued commitment to that promise."
Free From market forecast to grow by 51% by 2019
The Free From sector is having a big impact on the bakery industry, with the market forecast to grow 51% between 2014 and 2019 to reach £551 million. Much of this will be driven by increased variety and choice in the market, with almost 30% that buy or eat Free From foods saying they would like to see a wider range of everyday essentials.
Chris Hook continued: "As the first branded baker to enter the Free From market, our ambition is to lead the way on innovation and diversification in the category. We launched twelve products in 2014, and the launch of these unique gluten and dairy free artisan loaves builds on the success of other market-leading product developments, such as the launch of the first gluten and dairy free sandwich thins in the UK last year. We will continue to raise the bar with our 2015 products to provide consumers with even more choice."
To celebrate the launch of these new products, Newburn Bakehouse by Warburtons has also launched an innovation competition – asking consumers to come up with an idea for the next Newburn Bakehouse loaf they would like to see on the Free From aisle. The competition, which will be judged by a panel including the Great British Bake Off's Howard Middleton and gluten free England rugby player Alex Corbisiero, and will eventually see consumers' ideas, from product names to packaging designs, brought to life by Newburn Bakehouse.