New ArNoCo production facility opened at DMK's Nordhackstedt site
ArNoCo, the joint venture between Arla and the DMK, has entered a new stage with the opening of a production facility at DMK's Nordhackstedt site.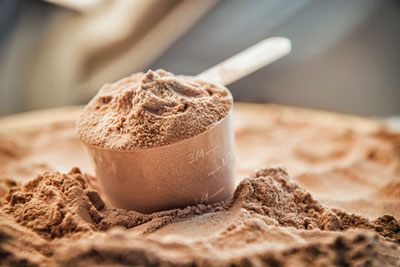 ArNoCo, the joint venture between Arla Foods and the DMK Group, has entered a new stage as the two companies opened a brand new production facility at DMK's Nordhackstedt site in Northern Germany.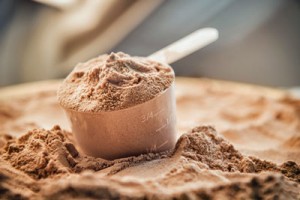 The new ArNoCo site will process the whey produced from DMK's cheese production and supply high-quality whey protein concentrate and lactose to Arla's global ingredients business.
The joint venture ArNoCo was established in 2011, and the following year construction began on a new production facility. In late 2014, the company began its first test production at the state-of-the-art whey processing facility, and since the end of February 2015 ArNoCo has been able to use the full capacity of the production facilities. With around 40 employees, the site processes around 700,000 tons of whey, which is made into 25,000 tons of lactose and 12,000 tons of whey protein concentrate per year.
Arla Foods and DKM Group own equal shares in ArNoCo
With the production of whey protein concentrate, ArNoCo forms an interface between Arla Foods and the DKM Group, which own equal shares in the joint venture.
"The international ingredients business is one of our strategic growth areas. The production facility at the Nordhackstedt site is in a logistically ideal location for processing the whey obtained from the neighbouring DMK factory. Through our subsidiary joint venture, we can exploit the synergies between Arla Foods and the DMK Group to optimum effect," says Dr. Josef Schwaiger, spokesman for the Executive Board of the DMK GROUP.
Peder Tuborgh, CEO of Arla Foods, said, "With our mutual investments in ArNoCo, DMK and Arla Foods can build very successfully on our strengths and experience. This new joint venture will enhance Arla Foods Ingredients' position as one of the world's leading suppliers of the highest quality whey protein and lactose ingredients. The market for these products is growing fast, so we are pleased to get started on this new production."
The ArNoCo management team is made up of representatives from Arla Foods and the DMK Group. The DMK Group delivers the raw material along with processing expertise and is responsible for the production's energy supply, IT and administration. Arla Foods refines the whey protein concentrate produced by ArNoCo into whey protein powder and derivatives.